Global cloud spending hits new record at US$49.4bn in Q3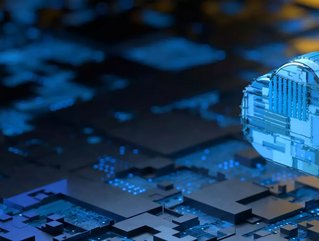 Cloud infrastructure services continued to be in high demand in Q3 2021, with worldwide spending increased 35% to US$49.4 billion
Global spending on cloud services reached a new record in Q3 2021, increasing 35% to hit US$49.4 billion, however, the impact of the global chip shortage on the data centre industry is "imminent", according to research published by Canalys.
Canalys said expenditure has grown $2.4 billion compared to the previous quarter, and almost $13 billion since the same period last year. This is largely due to the continuing impact of the COVID-19 pandemic, which forced organisations to adopt new digital processes and for people to learn/work remotely. 
"Overall compute demand is out-growing chip manufacturing capabilities, and infrastructure expansion may become limited for the cloud service providers," said Canalys Research Analyst Blake Murray. "Besides managing supply chains to the best of their abilities, the providers building an advantage are focused on developing their go-to-market channels along with their product portfolios to catch up with an increasingly wide variety of customer use cases that has fueled demand since the start of the pandemic."
Recent research carried out by IBM found that cloud computing revenues reached $219 billion in 2020, and analysts expect the industry to further grow to $791 billion by 2028.  
What are the largest cloud pr

oviders? 
The research found that Amazon Web Services (AWS) accounted for 32% of total cloud infrastructure services spend in Q3 2021, making it the leading cloud service provider. It grew 39% on an annual basis.
Microsoft Azure was the second-largest cloud service provider in Q3, with a 21% market share. It grew over 50% for a fifth consecutive quarter. Microsoft reported new customer success in its cloud service suites for healthcare and sustainability. 
Google Cloud was the third-largest provider and grew 54% to account for 8% of the market. It announced 20 expanded technology partnerships with data and cybersecurity companies to deepen vertical expertise. Google Cloud has also emphasised its channel partners and released new incentives in its partner programme. It advertised a 175% increase in customer engagements through partners during the first half of 2021.
Despite these growing numbers, Canalys pointed to the imminent impact on cloud adoption of the global shortage of computer chips. An imbalance in supply and demand, combined with the difficulty to maintain sustainable supply chains in the context of the pandemic, has led to a worldwide shortage of semiconductors that some analysts predict will last well into 2022. 
The shortage is having a lasting impact in industries such as electronics or automotive, but it is also affecting the supply of components that are critical to the running of data centers, such as power distribution units, automatic transfer switch units and generators.