Google Cloud: announcements from its Cloud Next event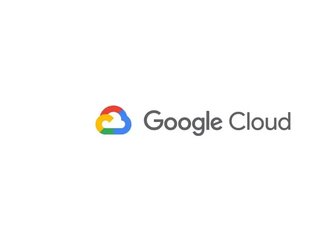 The company have announced Spark will be available as a premium offering on Google Cloud as well as updates on BigQuery Omni and new customers
During its Cloud Next event, Google announced the launch of Spark on Google Cloud as a fully managed service. Now, the popular open-source data processing engine will be a premium offering on Google Cloud.
Although Google argues that it is the "world's first autoscaling and serverless Spark service for the Google Cloud data platform," it is important to note that as a popular service, many other companies will run and manage Spark for its customers.
Discussing this announcement, Gerrit Kazmaier, Google's VP & GM for Database, Data Analytics & Looker said: "With this innovation, Spark finally arrives in the cloud-native world. It allows data engineers and data scientists to work with Spark without worrying about cluster end configurations. 
"We also integrated it into all of our data services. So you can launch it directly from BigQuery, from Vertex AI, from Dataplex. It makes using Spark so easy that it allows our customers to use the frameworks and the toolkits that they're familiar with - they love the data science experience, and they can now consume it in a cloud-native way," he added.
BigQuery Omni and new customers to the Google Cloud portfolio
At the event, Google has also announced that BigQuery Omni, its Anthos-based multi-cloud data analytics solution, is now generally available. The company originally revealed this solution last summer.
Omi allows its users to use the standard BigQuery interface they know to query data that sits on other clouds, including Microsoft's Azure and AWS.
Google also today revealed that Dataplex, a tool that allows enterprises to manage, monitor and govern their data across data lakes and warehouses, will also be generally available later this year. It is currently in preview.
Announcing new customer wins, Google shared that multinational manufacturer General Mills selected Google Cloud as its "executive transformation partner" with Accenture, agreeing to migrate its SAP workloads, custom application workloads, hosted third-party applications, Windows licensing and Oracle Bare Metal Solution (BMS) to Google Cloud.
Additionally, it has been announced that fast-food chain Wendy's will use Google Cloud to build artificial intelligence and machine learning capabilities for new digital experiences. 
The Google Cloud Next 2021 event runs from 12th October to 14th October and is held virtually to accommodate COVID-19 restrictions.