Google posts $5.6bn loss on cloud unit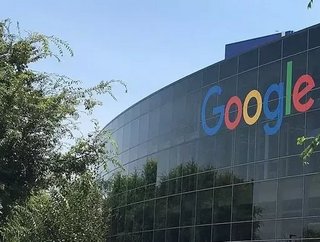 Google loses $5.6bn on cloud business but posts strong revenue suggesting the company is investing heavily in the service...
Google has disclosed operating income for its cloud business unit for the first time, and the search giant lost $5.6 billion in 2020.
It's a significant chunk of change, but Google also declared $13 billion of revenue, strong growth from $8.9 billion in 2019 and $5.8 billion in 2018.
Investing in growth
The numbers suggest Mountain View is investing heavily in cloud in an attempt to compete with market leaders AWS and Microsoft. Data centre costs alone would be hefty, but Google will also be investing in acquisitions, launching into new territories (it entered four new regions in 2020) and core service updates.
By comparison, AWS posted fourth quarter revenue of $12.74 billion with an operating income of $13.5 billion. Note that Google's result was for the full year.
Core business success
Search and YouTube continued to deliver premium revenues amounting to $56.9 billion, according to Google's CFO Ruth Porat. But the cloud division will have been put into investment overdrive as companies scan the market as they accelerate their digital transformation plans.
Google and parent company Alphabet CEO Sundar Pichai said, "On cloud, we can see how early customers are in this shift. We see a large time ahead and definitely the market dynamics and our momentum in the context of the market is the framework in which we are thinking about the scale of investments, and the pace of investments… We are definitely investing ahead to make sure we serve customers globally across all the offerings they are interested in."
Cloud becoming a larger focus
Brian Klingbeil, chief strategy officer at Ensono, said, "Between Google reporting its cloud business earnings for the first time and AWS' CEO taking over for Jeff Bezos, it's clear that cloud computing is becoming a larger focus for the big tech giants, signalling significant growth that is yet to come in the cloud industry.
"Google has been investing heavily to catch up to AWS and Azure, and the results they released today reflect that. One factor that is contributing to Google Cloud's hypergrowth is its prioritisation of verticalisation, which is a strategy that will set them up for success in 2021. We think they are investing effectively, as we are seeing interest in GCP building within the enterprise client base that we serve, so much so that we have added it to our managed services portfolio in 2021."