Google suffers rare global outage taking down Gmail, Docs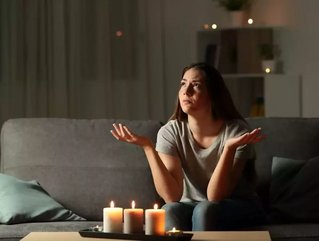 Numerous Google applications were inaccessible for over half an hour yesterday after an unprecedented global outage...
Numerous Google applications were inaccessible for over half an hour yesterday after an unprecedented global outage.
Gmail, Google Drive, Google Sheets, Docs and Slides, YouTube, Google Maps and more were all returning error messages to users, although its defining search engine carried on without problem.
Ed Macnair, CEO of , commented: "According to Google, more than 6 million companies used G Suite (now known as Google Workspace) as of March 2020, which gives us some sense of the scale of the disruption this outage will have caused. There are numerous benefits for businesses to use cloud services, including the ability to collaborate; easy, affordable storage and – as many will have learned in lockdown – the ability to access files remotely. However, outages are one of the risks."
In , Google Cloud pinned the blame on its authentication system, which is used for logging in to accounts, saying: "Today, at 3.47AM PT Google experienced an authentication system outage for approximately 45 minutes due to an internal storage quota issue. This was resolved at 4:32AM PT, and all services are now restored."
That was borne out by the fact that YouTube was still accessible providing users accessed it via incognito mode, thus not needing to be logged in to their Google accounts.
"In times of outage maintaining access to email, the most vital communication channel, is key," continued Macnair. "To reduce the risk of downtime and its effect on business productivity, organisations need to have fallback solutions - for example, third party providers that secure Gmail can provide an emergency inbox service, accessed via a webmail style interface, that provides access to send and receive emails even when Google services are offline."
The outage revealed the extent to which many individuals and businesses rely on large tech companies like Google to provide vital services, and the trust we place in them to operate uninterrupted. It was that smart lighting systems and speakers connected to Google Home were inoperable due to the crash, with lights unable to be turned on.
In a statement, the company said: ""All services are now restored. We apologise to everyone affected, and we will conduct a thorough follow-up review to ensure this problem cannot recur in the future."