Government cloud provider UKCloud acquired by Hadston 2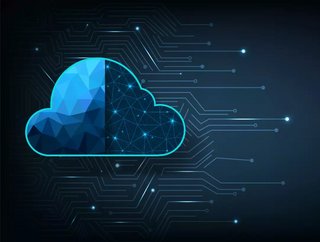 UKCloud, which warned last year it would need a cash injection to keep running, has been acquired by an investment vehicle led by chairman Jeff Thomas
UKCloud, a multi-cloud provider to the UK public sector, has been acquired by Hadston 2 Limited, an investment company led by entrepreneur and UKCloud Chairman, Jeff Thomas, and backed by existing institutional investors including BGF Group plc and Digital Alpha.
The deal is still subject to government approval under the National Security Investment Act, but it will potentially boost employment in the country's cloud sector by expanding UKCloud's portfolio of services.
Simon Hansford, CEO, UKCloud, commented: "As a Strategic Cloud Provider to government, UKCloud has powered digital transformation across the UK public sector for over a decade. This investment is a significant milestone for UKCloud, funding the business through to profitability and accelerating the development of industry leading capabilities to help organisations of all sizes embrace the obvious benefits of cloud and digital transformation."
Delivering secure cloud technologies to the public sector  
Hadston 2's mission is to create a portfolio of enterprises centred around the sustainable and ethical use of data and digital infrastructure, through acquisitions, joint ventures and strategic partnerships.
Jeff Thomas, Chairman, Hadston 2 Limited, said:"UKCloud has long been a market leader in the delivery of sovereign, secure cloud technologies to public sector organisations spanning government, health and defence – and today marks the beginning of a new, ambitious strategic vision.
"The funding provides a strong foundation on which to assemble a portfolio of innovative businesses promoting the ethical and sustainable use of data to drive positive change in our communities and economy. Organisations and governments increasingly share a belief in these crucial outcomes and I am deeply excited to unveil more information about our growth plans and new direction in the very near future."
Expanding the company's expertise and capabilities
UKCloud previously surveyed more than 300 public sector organisations, large and small and asked them about the common issues and challenges that are impeding broader adoption of cloud. It was clear that there remains a universal desire to move IT environments into the cloud, with almost 9 out of 10 respondents stating that if a 'perfect solution' existed, they would move all their IT into the cloud. When asked whether they would "prefer a multi-cloud vendor", 85.5% of participants either agreed or strongly agreed.
The funding is also set to accelerate the growth of the UKCloudX and UKCloud Health brands, expanding the company's expertise and capabilities in the defence and healthcare sectors. As part of this growth, significant investment will be made in people – a recruitment drive has begun to fill a range of new positions and further bolster the team's experience and resources will be dedicated to new training initiatives.