Hitachi Vantara launch new data infrastructure for the cloud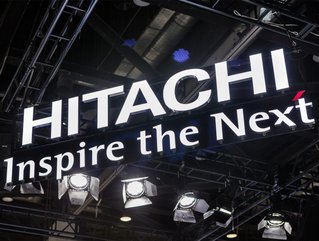 Japan's Hitachi Vantara claim the solutions will simplify private cloud and deliver both agility and flexibility for customer's hybrid cloud infrastructure
Hitachi Vantara, the digital infrastructure, data management and analytics, and digital solutions subsidiary of Hitachi Ltd, today introduced multiple new data infrastructure products, with the aim of creating a seamless experience across different cloud storage environments.
With organisations now seeking to realise the value of edge to core to cloud data operations, many are seeking a more modern data centre approach, as this operating model delivers both the agility and flexibility for a hybrid cloud stack and helps protect sensitive data and mission critical workloads on premise.
Hybrid cloud is a combination of public and private cloud (on premise data centres) that when managed correctly, could bring enormous business benefits by allowing data and applications to be shared between them.

New raft of offerings showcase Hitachi's abilities as a data infrastructure partner
With uncontrolled costs easily at the heart of most IT leaders concerns regarding hybrid cloud, it's paramount that they are afforded total visibility in their data services.

Upon revealing the new suite of products, Mark Ablett, president, Digital Infrastructure Business Unit at Hitachi Vantara, said: "The ability to support mission critical workloads with cloud-like agility for private and hybrid cloud environments is a requirement that clients need to advance their digital transformation. Today's advancements enable our clients with an architecture to seamlessly manage and extend their data services to hybrid cloud with the enterprise reliability, resilience and trust that Hitachi Vantara is known for."
Among the new products, there is the Virtual Storage Software Block (VSS Block), a software-defined data platform that extends virtual storage to cloud native applications; a next generation mid-range storage array with new virtual storage scale out capabilities called VSP E1090, and an AI-driven cloud management tool to support Hitachi's Virtual Storage Platform with simplified cloud-based reporting and analytics.

Hitachi Cloud Connect helps customers support cloud applications from the leading public cloud providers such as Google Cloud, Microsoft Azure and Amazon Web Services; and the Unified Compute Platform RS, a hyperconverged "cloud in a box" offering that dovetails with Hitachi's cloud data protection appliance, ensuring data is secure across hybrid cloud operating models.