Honeywell and Microsoft partner on industrial cloud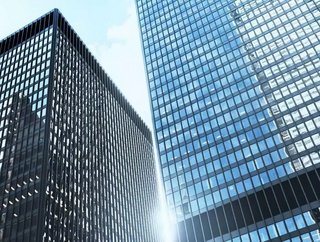 Industrial giant Honeywell has announced it is teaming up with Microsoft to make use of its Azure cloud platform...
Industrial giant Honeywell has announced it is to make use of its Azure cloud platform.
The partnership builds on Honeywell's flagship cloud platform, Honeywell Forge, which will now feature the integration of its performance management software with Microsoft's Dynamics 365 Field Service. Such an integration is said by the company to enable new predictive maintenance workflows for improved performance, energy efficiency and real-time data access.
The features prediction, detection and resolution capabilities, in order to avoid downtime. THat's achieved through AI and IoT sensors which provide alerts and flag potential problems.
, meanwhile, is intended to allow industries such as aerospace and buildings to do more with data, whether to streamline operations or reduce downtime.
In , Que Dallara, president and CEO, Honeywell Connected Enterprise, said: "Honeywell's partnership with Microsoft will deliver new value to our customers as we help them solve business challenges by digitizing their operations. Working with Microsoft, Honeywell will bring solutions at scale – powered by AI-driven insights and immediate access to data – that will help our customers work more efficiently than ever before."
The partnership is enabling a number of solutions as part of Honeywell Forge including digitised maintenance to enable real-time analytics regarding facility performance, as well as a cloud machine learning solution for building HVAC energy optimisation. With cybersecurity threats such as ransomware , Honeywell Forge also features a cybersecurity solution with continuous threat detection.
Judson Althoff, executive vice president, Microsoft's Worldwide Commercial Business, said: "To achieve resilient operations and sustainable growth, businesses need to partner to fully unlock the opportunities of cloud, AI and IoT technologies. By integrating Honeywell and Microsoft services, companies turn IoT data into critical business insights and actions to optimize operations and deliver new customer value faster."
(Image: Honeywell)