Hong Kong data privacy laws may force big tech to quit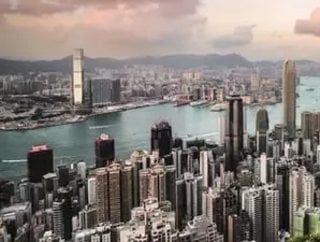 Google, Facebook, Microsoft and Twitter warn tech companies could withdraw services if Chinese territory proceeds with plans to change data privacy laws
The warning came in a letter sent by the Asia Internet Coalitions, of which the big four, in addition to Apple Inc, LinkedIn and others, are members.
The changes to Hong Kong's privacy laws could see perpetrators face up to five years in prison and fines of up to $128,800, following the disclosure of private information on politicians, protesters, journalists and police during the anti-government protests in 2019.
Big tech threat of sanctions
Proposed amendments to the privacy laws in Hong Kong could result in individuals being hit with 'severe sanctions', the letter to the territory's privacy commissioner for personal data, Ada Chung Lai-ling, said. It did not specify what the sanctions would be. However, the letter mentioned sanctions were 'not aligned with the global norms and trends', first reported by the Wall Street Journal.
The possibility of 'doxxing' a matter of serious concern
In the six-page letter, the AIC's managing director, Jeff Paine, acknowledged the proposed amendments focus on the safety and personal data privacy of individuals. However he stressed that doxxing was considered a matter of serious concern. Doxxing - publicly releasing private information about individuals or organisations - was scrutinised when police were targeted after their details were released online. These included officers' home addresses and children's schools and online threats.
Facebook has not yet responded to the reports and Twitter has so far deferred questions to the AIC. Google declined to comment on the Wall Street Journal story. Microsoft said it was reviewing the new privacy laws to understand their implications and added that in the past it had only received a relatively small number of requests from the Hong Kong authorities and was 'pausing its responses to these requests' as it conducted its review.
However, interviews with activists, legal experts and a current and former US government official have raised doubts about the big tech companies' ability to fend off such demands and their right to disclose any requests if they have received any.