Hosting providers: how to choose one that's right for your business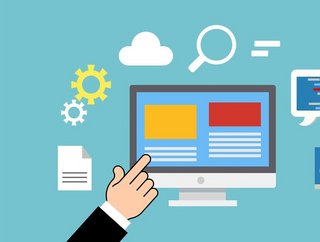 Eltjo Hofstee is the Managing Director...
Eltjo Hofstee is the Managing Director of Leaseweb UK. Here he shares with us his tips on how best to choose a provider.
In an increasingly modern and connected business landscape, it would be unusual to find a company that doesn't work with a hosting provider. The high demands of business operations today mean that organisations require services anywhere between the simple and the complex.
Whether a company needs straightforward email provision or more complex enterprise-level security, ensuring that the hosting provider best suited to the task has been chosen will make all the difference to business operations. There is almost an overwhelming number of choices, as these IT services have greater demand, their supply increases. The good will offer reliability, value for money and success. The bad comes with risk of downtime, security problems and a heap of other issues with the potential to put your business on the backfoot with customers.
So, when in the market for third-party providers, what are the most important questions to ask? What's the best way to distinguish between those providers that will meet your business needs?
Reputation and know-how
Everyone likes a bargain. However, even though a cheap deal is always attractive, cost should not dictate over everything else when looking for a hosting provider. Emphasis should be on experience and expertise, as this will reap the greatest benefits in the long-run.
Finding a host provider who has previously worked with companies in your industry will make them more likely to identify and solve preventable problems that are unique to your sector. The ability to provide solid answers to questions about your industry and the technical challenges (and opportunities) you may experience is invaluable. IT's not good business practice to put yourself in the position where your provider is using you and your business as a guinea pig to learn about a new sector.
SEE MORE: 
Performance and consistency
What levels of output does your business need from an infrastructure provider? Sometimes it can be difficult to know exactly what that is, but any professional partner can and should be able to work with you to identify the business needs and create a personalised solution to meet them. This is where Service Level Agreements (SLAs) first come into play, and are usually the foundation of performance guarantees offered by the host, therefore a vital part of the process of choosing a hosting provider.
It is also vital that your provider can demonstrate its consistency and reliability. There have been some very high-profile examples where hosts have proved unreliable because of a technology problem or human error. Being left without a functioning website for days or even weeks at a time is simply not an option for businesses nowadays. This is why your host needs to offer capabilities such as fully redundant data centres and network infrastructure to provide your business with the assurance that they will perform consistently.
Where in the world…
Location does matter.  All organisations that outsource the storage, management and security of their data must know where it resides. This can be even more important to organisations that work in regulated industries, as their policy may mean data must be kept within their national boundaries, for example. 
It's key to establish that your hosting partner can support your business in all the regions where you do business. The bigger the organisation's international footprint, the more important it becomes that it can work across these boundaries and provide a seamless service. As growth happens, this often becomes a bigger issue for businesses; a partner that might have been ideal for the home region of a business may no longer be the right option when international expansion comes into play. Thinking ahead and factoring this into your choices will make a huge difference.
Security = top priority
Despite the mutual understanding in the industry that security is a top priority, standards do vary. After all, we continue to see regular headlines that show the serious impact when a host suffers a security breach.
Once again, it is extremely important to look at the track record of the hosting businesses under consideration. Ask them about their security record and accreditations – don't just rely on the incidents reported by the media (but don't ignore those either). Review their terms of service to fully understand where their security begins and ends – what is their responsibility and what is yours?
It's all about service delivery
One of the biggest reasons why businesses decide to change from one infrastructure hosting provider to another is because they have received poor service. And like all healthy relationships, your hosting partner should stick with you through the 'thick' and the 'thin'. The times when a business needs help, has technical difficulties, or needs to adapt to changing circumstances (good and bad), is when an outstanding service from its hosting partner is most important.
Good service is comprised of many parts. It starts with an understanding of your company, including its goals. Once you've selected a partner, the next indicator of good service is the ability to effectively 'onboard' you as a new customer. Thereafter, good service can include responsiveness to standard service tickets, and what resources can be devoted to more serious problems.
Ultimately, the best way of finding the right option for your business is to ask for evidence of outstanding services. Although talking to existing customers may feel time consuming, it will very quickly give you a very clear picture of how much a provider is willing to do for you.
The best infrastructure hosting providers should stand up very well in all these areas. When delivered at a competitive price, the options become more focused and should enable you to find a partner that matches your needs.