How AI, IoT and cloud allow companies to do more with less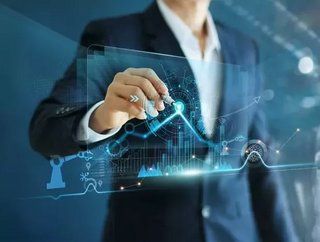 A closer look at the technologies facilitating efficiencies and cost optimisation at a time where it is more necessary than ever...
Efficiency is prized by every organisation. Long before agile methodologies such as became commonplace, humans have strived to eke out more from what they put in, whether that's James Watt's improvements to the steam engine or the innovation of the assembly line by Henry Ford and others before him.
In the modern age, emerging technologies such as artificial intelligence, the Internet of Things (IoT), and the cloud are at the bleeding edge of cost optimisation.
Take robotic process automation (RPA), for instance, a technology which blurs the line between the human and the purely automated by allowing robots to interact directly with the kinds of graphical user interfaces used by people. Robots may be trained by watching and recreating a human teacher's inputs, and then improve themselves in terms of speed and reliability. The RPA market is duly in the ascendancy - , it grew by 63.1% in 2018 (the latest year for which figures were available), reaching around US$846mn in revenue.  
We previously spoke to one of the leaders in the RPA space in the form of UiPath, which this July closed a $225mn . Gavin Jackson, Senior Vice President and Managing Director EMEA told us about why the technology was getting such attention: "Most large enterprises are looking at a digital transformation journey and looking to build a set of attributes that are very specific - the attributes of what you might consider to be a digital native, or startup, tech company. Startups loathe waste. They loathe any kind of time spent on anything but building their products, serving their customers, and reinventing the world. These are the attributes that are so attractive for companies that have been around for a long period of time."
While naive RPA has traditionally been the focus, increasingly companies are turning to versions of this technology upgraded through the use of machine learning and AI. These solutions go by a number of names such as Intelligent Automation or Intelligent Process Automation. Take offering, for example, which identifies automation potential in tasks across the business operation thanks to machine learning-augmented RPA. Cognizant offers so-called 'Robotics-as-a-Service' systems which can free human workers up to pursue less menial tasks. By 2025, automation technologies, of which IPA forms a part, could have a gargantuan financial impact of around $6.7trn.
Cloud is another avenue for cutting costs while simultaneously adding capability. It is a well-worn adage that cloud computing enables companies to trade capital expenditure (capex) for operational expenditure (opex). Instead of owning the hardware and operating the hardware themselves, ever more companies are relying on paying for the use of remote servers which either run proprietary software, in the private cloud model, or give access to third-party software in the case of public cloud. Often a approach is taken, which can mean the jump from legacy systems is less traumatic.
According to from consultants Accenture, the benefits of utilising the cloud include not just cost savings from lower infrastructure and storage costs, but better utilisation of data and the easier introduction of complementary technologies such as big data, machine learning and IoT.
On that last point, it is not only software which can achieve greater efficiencies. While the kinds of connected hardware sensors that make up the internet of things are often considered only in a manufacturing setting, they can also have a huge impact on the spaces in which we live and work - to the benefit of both the comfort of workers and the bottom line of companies. 
We previously spoke to Ahmad Farrakh Manzoor, then Head of Siemens Smart Infrastructure, who addressed exactly this point: "When we put AI in buildings, we no longer need to tell them we're feeling too hot. The building can sense your comfort. It can sense the outside temperature, it can sense whether there is a sand storm, if there is rain coming, if the humidity is too high or too low and then, using those analytics and those sensors, it can adjust the environment in the building. Similarly, we have solutions for power resilience. Now every building could be a power plant."
Of course, such measures have taken on an even greater importance thanks to the ongoing COVID-19 pandemic. Smart office solutions involve, for instance, filtration systems that can kill contaminants, IoT sensors that can establish density and occupancy, and even AI-enabled thermal cameras to detect elevated skin temperatures. Such technologies are set to become must-haves rather than optional extras as places of work try to attract employees back.
It's clear, then, that efficiency and cost reduction has taken on a whole new relevancy owing to the strange times in which we live. The much touted 'new normal' will require learner businesses that can do more with less, and it is only with the assistance of emerging technologies that this can be achieved.