How Alibaba Cloud 1688 improves enterprise connectivity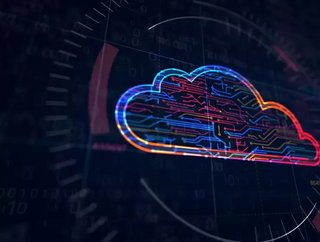 Combining its 1688.com platform and cloud capabilities is the Alibaba Cloud 1688 Cloud Hub, which integrates with enterprises systems...
Chinese technology giant Alibaba is hugely successful in the ecommerce space, with sites including Alibaba, Taobao and Tmall.
Its web portal 1688.com, meanwhile, fulfils the same function for its business-to-business (B2B) activities as China's largest wholesale procurement platform, with over 12 million daily users and hosting over 10 million enterprises.
As one of the world's largest companies, with revenue in financial year 2019 totalling more than $56bn, Alibaba's offering extends beyond ecommerce, however. The company has a significant cloud presence providing AI and cloud services to organisations in over 200 countries.
Indeed, it is the third largest cloud provider globally, and the first in the Asia Pacific region. Jeff Zhang, president of Alibaba Cloud Intelligence, said: "We look forward to continuing our work, which enables our global customers and partners to expedite their digital transformation journeys through our scalable, robust and secure infrastructure, advanced analytics capabilities and thriving ecosystem."
Combining its 1688.com platform and cloud capabilities is the Alibaba Cloud 1688 Cloud Hub, a solution that enables the integration of enterprise systems such as enterprise resource planning with 1688.com. 
While such integrations may traditionally be clunky and take a long time to complete, Alibaba emphasises that the cloud hub instead reduces integration time to a few weeks thanks to being based upon multiple Alibaba Cloud services which provide a high level of connectivity with China. That level of connectivity enables features such as the monitoring of order status, order retrieval and more.
You can find out more about the interconnection of enterprise systems with 1688 in our with Dr. Ye Huang, Head of Solution Architect DACH & CEE, Alibaba Cloud. Dr. Huang, who is responsible for Alibaba Cloud's products and solutions in the region, reveals how the Alibaba Cloud 1688 Cloud Hub allows enterprises to connect with the Chinese B2B Wholesale Market.