How the cloud can deliver a productivity revolution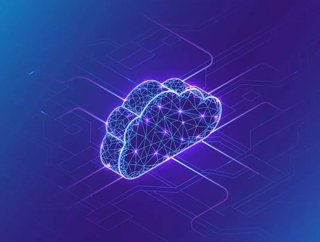 We explore why cloud computing is going to become a key part of increasing productivity in the post-COVID-19 new normal...
As the ongoing COVID-19 pandemic upends economies worldwide, already the focus is turning to the ways in which economies will have to transform to match the new normal.
Digital transformation is only going to increase in importance, thanks to one of its main benefits being gains in productivity. Productivity is one of the key indicators that governments use to assess economic health, with the term referring to the output per unit of input - essentially denoting the efficiency of economic activity, where a higher score requires doing more with less.
One of the key areas for increasing productivity are cloud platforms, because they offer a cost-effective and flexible way to gain new capabilities quickly, bypassing the time taken to develop and deploy internal solutions
A report by Google, entitled '', backed up this point, with a particular focus on startups. Citing statistics from the US Small Business Administration that suggested only 50% of young businesses survive beyond five years, the survey found that cloud productivity solutions saved both time and money, allowing more time to focus on customers and more hope of long-term survival.
Startup respondents identified the biggest benefit of cloud solutions as being flexibility, however, with 71% of respondents identifying that it was the freedom to work anywhere with any device that delivered the greatest benefit.
It's not only new companies that can benefit from a cloud first approach, with established businesses able to unlock productivity that was previously hidden away behind antiquated ways of doing business. A Deloitte report, '', found that the productivity benefit caused by the adoption of cloud services in the country over the last five years amounted to $9.4bn.
"Larger businesses, and those in the information technology, professional services and finance, are driving uptake of cloud services," said the report. "In 2018, 76.4% of businesses with over 200 employees were using cloud services compared with 35.5% of businesses with four or fewer employees."
One of the main factors driving that adoption was the need to keep up with competitors, showing that cloud adoption can lead to a positive feedback loop wherein companies adopt the cloud to make themselves more competitive, thus spurring rivals to do the same and lifting the economy as a whole.
One of the fears is that productivity increases obscure a loss in jobs, with technology taking up the slack. But the report found that 48% of businesses using cloud services reported an increase in IT staff, with only 10% and 7% reporting decreases in IT staff and non-IT workers respectively. 
Those statistics are certainly not universal, with some countries faring better on the productivity front than others. While Norway leads the world thanks to a GDP per hour of $75.08, one country that lags behind its peers is the UK, with a GDP per hour of $51.38. Compare that to France, Germany and the United states at $59.24, $57.36 and $67.32 respectively.
One of the reasons for that is a so-called "long tail" of companies and workers with competitively low productivity and skills, with a stark regional divide showing up.
Corroborating those findings, AWS has commissioned an from Public First to better understand the impact of cloud computing on the UK economy, and how it may be the key ingredient to increasing productivity and delivering more effective and creative businesses. 
The report was made in consultation with academics including Richard Kneller, Professor of Economics, University of Nottingham, who explained some of its findings, saying in the foreword: "If we are to level up all parts of the UK, we need to care as much about these softer drivers of productivity as we do more traditional investments such as roads and apprenticeships. If we could boost the cloud usage in the North East to match that of London, Public First estimates that it would raise local productivity by 2.6%, the equivalent of three years' worth of pay rises in one go."
We spoke to Professor Keller, who addressed the long tail of British companies, saying: "Because there's so many of these firms, if you can get them to improve their productivity, just by a relatively small amount, you go a long way to improving overall productivity." Professor Keller emphasised the role that cloud has to play in enabling that, saying: "There's some evidence that cloud enables firms to do things which make them more productive. That would help to improve that gap relative to the average, but one of the key elements in the way that cloud improves productivity is by enabling new firms to enter markets where firms are typically more productive and then grow and scale very quickly. That then helps to raise that average overall productivity measure."
With the COVID-19 pandemic making the potential increase in productivity all the more needed, Darren Hardman, VP, General Manager UK&I, Amazon Web Services, told us about how the elasticity provided by the cloud can also make organisations more resilient. "If you think about organisations that have seen an impact on demand for their products and services around COVID, your ability to scale down your operations and scale down your cost base in doing so is particularly important. You can't do that when you've got a lot of fixed costs around your environments."
With a hard winter predicted ahead, that cloud capability could prove the difference between a business succeeding or failing. On the other side, cloud computing offers the chance to once again scale up and do more with less.