How cloud procurement platforms are transforming enterprise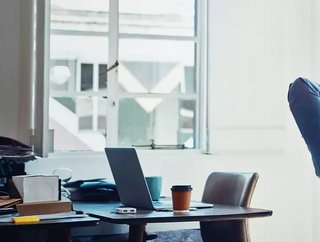 A closer look at how the movement of procurement systems to the cloud is supercharging efficiencies, examining offerings from IBM, SAP Ariba and Oracle...
Enterprise software has played a huge part in enabling businesses to become leaner, more agile and more competitive over the decades, with pioneers like IBM and SAP having led the way. According to a recent IDG Cloud Computing Survey, 73% of organisations now have at least one application in the cloud, with enterprises predicting an average $3.5mn cloud spend and most technological industries such as manufacturing and telecom aiming for 100% cloud utilisation.
Procurement is just one of many areas touched by digitalisation, with digital procurement offering a range of benefits. These include the automation of repetitive tasks, and boosting efficiency while reducing costs. AI can also provide insights and analytics to identify inefficiencies in processes, using data to improve decision making. The inherently distributed nature of procurement can also be overcome by collaborative platforms that bring third party suppliers closer to the business.
Building a digital procurement strategy
According to Accenture, however, procurement has failed to keep pace with the efforts of other business functions. That's not necessarily a failure in software, but in strategy, with the professional services firm identifying five elements needed for a digital procurement strategy, the first being data sourced from both inside and outside of an organisation to reveal information such as the 'what', the 'why' and the price of items purchased. Next comes the correct toolbox of technology to make the proper inquiries into that data, driving insights through the use of such technologies as AI, natural language processing, and analytics. Procurement software must also reach out to the user via intuitive user interfaces, encouraging rather than putting users off of digital tools.
Having the technology is all well and good, but the correct people with the right skills must be in place to make proper use of it, such as data scientists, AI specialists, category experts and IT professionals. Finally, moderating the interaction of people and technology should be comprehensive and continuously reviewed policies and procedures ensuring that understanding is continually maintained.
Cloud procurement software
While such digital procurement efforts can be traced back to the 1980s, a far more recent trend involves cloud procurement software, decentralising the business of procurement and transforming the ways in which the activity is costed thanks to software-as-a-service (SaaS) models.
While different procurement solutions and platforms have the same aim of maximising productivity, different providers may have different specialties, techniques and software. A look at offerings from some of the largest companies elucidates this point.
SAP Ariba
SAP Ariba was founded under its original name of Ariba in 1996, before coming under the wing of enterprise software grandfather SAP in 2012. Founded specifically with the intent of digitalising procurement, among its many solutions are supplier management, strategic sourcing, direct spend and fulfillment solutions, catering to companies of all sizes. SAP Ariba emphasises the openness of its product, enabling connection to existing systems, with the Ariba Network connecting over 4.6 million companies trading more than $8.7bn in goods and services every day. Its commitment to the cloud is such that it now only sells the cloud version of its product, with end-of-life support for existing on-premise solutions.
Oracle
Enterprise software giant Oracle offers its Oracle Procurement Cloud product as part of its broader enterprise resource planning systems. With a stated focus on standardising, streamlining and automating the source-to-pay process, features of the solution including analysis and streamlining of sourcing, easier compliance to standards in contracts, the automation of requisitioning and a top down view of suppliers allowing for easier management. It's an approach that has attracted customers such as the likes of All Nippon Airways, Capgemini and GenBody.
IBM
The originator of business computing, IBM, meanwhile touts its procurement and strategic sourcing services as being digitally reinvented thanks to the application of technology, analytics and IBM's own design thinking approach. With an experience that can learn over time thanks to access from real-time data, the user is able to make better informed decisions as part of the procurement process. Services offered by the company include analytics to improve the selection of suppliers and optimising the formation of contracts with them, as well as an approach to risk management that employs cognitive risk-monitoring technologies.
The cloud, then, represents a second wave of digitalisation following the on-premise solutions implemented from around the start of the new millennium. With software-as-a-service models proliferating, promising improved security and the easier implementation of new releases, as well as advanced features such as automation and machine learning, the cloud model of procurement software offers benefits just as great as the leap from analog to digital procurement.