How cloud startup Aqua Security joined the unicorn club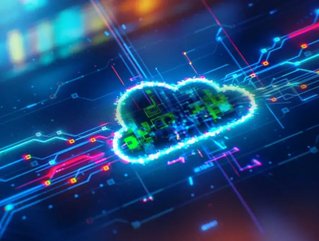 A Series E saw Aqua Security's valuation reach $1bn, making it the latest member of the unicorn club - and Israel's 11th such company...
Cloud solutions rose at a precipitous rate , with the market topping out in 2020 at a value of $236bn.
COVID-19 and the cloud
The ongoing COVID-19 pandemic has added even more impetus to the move to cloud, whether in full or via hybrid solutions. With more workers than ever relying on the cloud as they work from home, the issue of cloud security has become paramount.
Enter solutions such as that offered by the Tel Aviv, Israel- and Boston, Massachusetts-based Aqua Security.
Aqua Security's specialism is in providing a platform for securing cloud infrastructure, with features including prevention and detection of threats and the automation of responses. As companies in critical industries adopt cloud technologies, Aqua also offers regulation compliance capabilities, with five of the world's ten largest banks as customers.
The company, which was founded in 2015, has to date raised across six funding rounds. Its latest Series E, announced yesterday, was its biggest to date, raising $135mn. The round was led by ION Crossover Partners, alongside TLV Partners, M12, Lightspeed Venture Partners, Insight Partners, Greenspring Associates and Acrew Capital.
The latest unicorn
The funding saw the company's valuation reach $1bn, making it the latest member of the unicorn club - and Israel's .
The company said it would use the funds to further develop its solutions and expand geographically.

Dror Davidoff, CEO and co-founder of Aqua Security, : "We delivered on our vision and have a clear direction forward to provide the best platform for cloud native security. We've shown that our research and development teams are ahead of the market with the launch of innovative products such as Aqua DTA, our new Kubernetes Security Posture Management, and the Aqua CSPM solution. As attacks targeting cloud native applications are now a fast-growing threat, we are here to empower our customers to protect their investment and secure their future in the cloud."