How the competition between smart cities is heating up
By David Stokes, Portfolio Marketing, ECI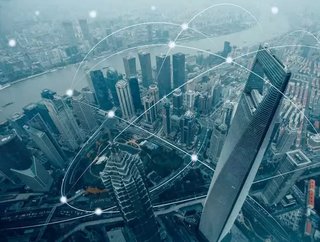 In his 'Tale of Two Cities,' Charles Dickens insisted on the dichotomy, "It was the best of times, it was the worst of times." Thanks to global...
In his 'Tale of Two Cities,' Charles Dickens insisted on the dichotomy, "It was the best of times, it was the worst of times." Thanks to global technology trends, today's cities may well find themselves in this very dichotomy.
Because while technology abounds, cities and municipalities find themselves in a competition, the like of which they have never experienced before.
Cities are competing to attract and appease constituents, by attracting innovation and investment from major companies around the world, improving their roads and transport infrastructure, attracting tourism and much more. And as these regions compete for the talent, investment, business, and young leaders and thinkers, one of the key concepts which has emerged is the smart city. Those who are ultimately successful are those willing to spend the additional resources in developing their own special "brand" image with an emphasis on smart infrastructure and future-forward capabilities.
By remaining competitive, cities can improve the overall quality of life and prosperity for their citizens, however, those unable to compete, risk seeing a drop in the quality of life as they fall behind quickly. In order to remain on the upward slope of prosperity, global cities going "smart" need to think about a few key factors:
Transportation: Easy access to high-capacity air, rail and road transport

Employment: Ability to attract a globally-sourced, highly-skilled workforce

Education: A focus on innovation and research, and a way to attract talents who want to ensure their children the best education

Communications: Reliable, high capacity, communications both business as well as non-business, within facilities and on the street or in the mall

Improved Security: Attractive, safe, living environment
Tying these issues together is an excellent underlying communications network and a move toward 5G.
Transportation
Updating infrastructure and transportation is often considered to be one of the first signs a city is making the move to becoming a smart city. Looking at a city's transportation infrastructure can tell a lot about its focus on innovation. It's also one of the most important services which benefits a significant portion of the population.
As more cities continue to modernise and make the move toward digital transformation, transportation is no different and the underlying network here plays a large part in its success. It is about using new technologies and capabilities for the purpose of allowing more people to use mass transportation, safety issues, and allowing for more efficient and connected travel. As more people take to mass transportation, now that it's running smoother and dependably, is the added benefit to the environment as more people stop driving.
A highly reliable communications network needs to deliver the voice, video, and data that departments of transportation require to operate and maintain road infrastructures. With the right network in place, the Internet of Things can now help support things like real-time video from closed-circuit TV cameras (CCTV), voice from emergency telephones, data from sensors, weather stations, and information for highway and rail message signs.
SEE ALSO:
To see these benefits, however, means the underlying communications infrastructure needs to be purposed to support it. For example, vehicle-to-infrastructure (V2I) technology requires a real-time communications network to provide reliable connectivity between the various sensors along the road and in cars. Whether it's road, rail or the control systems, these sensors aid in capturing vehicle-generated traffic data, aid in overall road and track operations and facilitate remote disaster recovery and incident detection in the event of a disaster.
Aside from the many benefits to rail and road operations, the updated communications network can also add an extra layer of cybersecurity, which most cities should take into consideration. Today's networks can help ensure secure communications over the interconnecting networks, without the need to sacrifice interoperability, scalability or flexibility.
In one recent example, the new communications network not only gave Deutsche Bahn a more efficient, secure rail experience with fewer interruptions, it also ensured several rider benefits as well, enabling them to stay connected during travel. Deutsche Bahn, the largest railway operator and infrastructure owner in Europe, upgraded its optical communications network, which helped provide a flexible, future-proof system in support of its thousands of passengers.
Employment
Whether it's the lower cost of land, access to a skilled workforce or it's just a beautiful location, companies typically pick the headquarters for their offices based on several considerations. And as technology continues to play a large part in almost any work environment, they also expect the next-generation city to have the necessary technology backbone in place to accommodate their employees' needs. 5G will help empower the digital workforce by speeding communications, providing additional cybersecurity and like the transportation example above, ensure fewer network latency issues.  
The employer (and city) that can offer this agility, maintaining secure access to the latest tech and applications is far more likely to attract and retain the best and brightest, too. One unlikely place where this is happening is in Florida. Often associated with retirees or the Disney company, one of its major, waterfront cities is now getting a world-class renovation, backed by the likes of Bill Gates.
The biggest underlying pillar of this redevelopment is an integrated communications network. The downtown Tampa area is looking to implement 5G WiFi access as a base-line offering as it continues to evolve its offerings for residents and visitors alike. And as one city starts re-inventing itself, it will be interesting to see how many others follow suit to remain competitive in the ever-evolving digital landscape.
Education
Attracting people to these successful, smart cities means fostering a reputation for excellence in educational establishments. This will help attract students as well as businesses that might one day require a level of expertise only gained from that education. It will also attract those employees who have children and are looking to provide the best possible education available.
However, no one is an island and true education now comes with a global perspective, one that comes from fostering collaboration with other bright minds no matter their location. To make this effective, extremely high capacity communications links are required to share vast amounts of data or even share compute resources. A reliable network plays an important role in connecting universities and research institutions to advance new thoughts and ideas.
SEE ALSO:
And as populations grow, it's important that networks remain efficient, and can still bend and flex where they are needed most. Educators need to meet the requirements of today, while ensuring their institutions of higher learning are also equipped for the challenges of tomorrow.
For example, the German National Research and Education Network, DFN, upgraded its optical communications network last year. Double-digit growth in demand for bandwidth led DFN to pursue a sustainable, yet efficient growth strategy to improve network performance. The optical network, X-WiN was upgraded to the latest 200G technology. This is particularly important to its customers such as users of the Gauss Center for Supercomputing such as Leibniz Computing Center (LRZ) of the Bavarian Academy of Sciences in Garching, the High Performance Computing Center in Stuttgart and the Jülich Supercomputing Centres (JSC).  After all, the X-WiN science network is one of the most powerful communication networks worldwide, and the latest network upgrade will allow the DFN users to experience a significant improvement in network performance.
Business communications
Businesses must be able to gain access to high capacity, flexible connectivity. And often, they're demanding an agile connectivity model that can instantly turn-up connectivity to a new site and flexibly increase or reduce bandwidth, only paying for what they use. Whereas in the past their only option for assured, high performance connectivity was arranging for some form of VPN, today there are more options available.
Companies looking to reduce spending are now looking to streamline services using software-driven processes where possible. In a modern communications network, integrating access technologies like fixed wireless access, mobile and fibre and solutions like SD-WAN can help, and come with instant access. SDN technology also provides the dynamism to allow for bandwidth-on-demand, a concept that carriers are embracing given its ability to scale, which in turn helps meet the needs of their end users – the enterprises and their employees.
Improved sense of security
The Internet of Things is helping cities become a safer, more comfortable place to live. There are already several examples where this is truly making a difference:
Sensors around the transportation network allow users to access, in real time, the most accurate/efficient route to a location

Smart lighting in homes and outside that adapt to the ever-changing environmental conditions

Improved response rates with law enforcement enabled by remote cameras and tracking

Smart information with augmented reality used to provide details about local attractions, restaurants etc., including real-time translation of signs.
Not only is this helping cities attract crucial tourism dollars, it's supporting the local community attracting a much more diverse population in the process. Thinking back to Tampa's Innovation District, for example, the push to upgrade to 5G technology is meant to help residents and tourists do everything from finding their way around the city to booking restaurant reservations through a soon-to-come digital concierge.
And the list of smart city applications is virtually endless and growing fast. The same underlying factor remains: All of these places rely on a communications network to provide real-time data from sensors in the network to central analytic engines.
Creating the Smart City
In the future, every smart city will need a next-generation communications infrastructure in place if it hopes to compete with any other global city. Whether that's fighting for the universities and research dollars, major company investments into local markets, attracting and keeping tourism year-round and much more, it will all depend on the strength and reliability of the underlying infrastructure.
Recognising the need for this, some countries are also coming around to the idea of having a strong digital communications infrastructure in place. First, by finally starting to review their existing, out-of-date communications infrastructure policies, and setting new ambitious targets to support the new infrastructure. For example, the United Kingdom launched the Future Telecoms Infrastructure Review in July 2018 with "ambitious targets for the availability of full fibre and 5G networks."
The new initiative in the UK wants to ensure "15 million premises connected to full fiber by 2025, with coverage across all parts of the country by 2033." It also hopes to connect a majority of its population with 5G coverage by 2027. Ambitious goals, but certainly a good step in the right direction if it hopes to remain competitive on a global marketplace.
Another good example from 2018 is in India, where its government launched the National Digital Communication Policy. This aims to support, "India's transition to a digitally empowered economy and society by fulfilling the information and communications needs of citizens and enterprises by establishment of a ubiquitous, resilient and affordable digital communications infrastructure and services." The policy not only aims to provide broadband for everyone across the country, it aims to "Expand IoT ecosystem to 5 billion connected devices," "ensure connectivity to all uncovered areas," and includes a note for cybersecurity with "secure digital communications infrastructure and services."
These initiatives all focus on an integrated communications infrastructure, with fiber, 5G, wireless and transport connectivity all working together to deliver an integrated communications solution, which will allow cities and regions to evolve into smart cities that offer smart business connectivity, smart education and smart transportation – provided there is an integrated approach.
As more cities race to implement their own 5G compatible, next-generation communications infrastructure, those changes will inevitably help drive socio-economic changes and could be the precursor to launch what everyone knows as the 4th industrial revolution. We can only hope that as more cities and governments provide the necessary incentives and support to build a strong and dependable communications infrastructure, those places will undoubtedly see a boon in innovation, business and education, supported by transportation and employment opportunities to boot.