How Dell Technologies is moving the needle on diversity and addressing the skills gap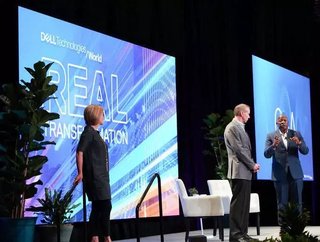 How do you promote diversity in your business? It's a pressing question and one which weighs particularly heavily on the technology sector. The stati...
How do you promote diversity in your business? It's a pressing question and one which weighs particularly heavily on the technology sector.
The statistics speak for themselves: for instance, 83.3% of US tech executives are white and 80% are men, according to the Equal Employment Opportunity Commission. 
The same message rings true globally: in the UK, a study by Inclusive Boards found that only 14.6% of senior executives at the 500 largest technology companies are female, while ethnic minorities are also significantly underrepresented.
Many women and minority groups have been traditionally been left out of the technology space – but what will it it take to reverse this trend?
SEE ALSO:
Dell Technologies is just one firm hoping to move the needle on diversity through a series of focused training and inclusion initiatives.
For instance, through its Many Advocating Real Change (MARC) programme, the firm has engaged leaders in candid conversations on diversity topics such as identifying ways to mitigate unconscious biases and promoting a more collaborative and inclusive leadership style.
The company has also developed a re-entry programme called Dell Career Restart which is focuses on bringing educated and successful professional women (from non-STEM backgrounds) back into the workforce after time off, for instance, after pregnancy or caregiving.
As a member of the Reboot Representation coalition, Dell Technologies also has a long-term goal to double the number of women of colour graduating with computing degrees by 2025.
Elsewhere, through an initiative named Project Align, Dell Technologies is helping women and underrepresented minorities from other disciplines to get a MS in Computer Science, Data Science and Cybersecurity.
At Dell Technologies World 2019, Brian Reaves, SVP, Chief Diversity and Inclusion Officer, stressed the importance of diversity and inclusion, noting that "diversity and inclusion is a business imperative".
Research from McKinsey & Company backs up this claim: in a 2015 study, the organisation found that companies in the top quartile for gender or racial and ethnic diversity were more likely to have financial returns above their national industry medians.
"The discussion needs to move from 'it's a handout; we're only doing this because it's a nice thing to do,' to 'if we don't do this we won't innovate, and we won't continue to grow our businesses toward success,'" added Reaves.
At the Las Vegas conference, Dell Technologies also showed how it has joined forces with HR consultancy firm Mercer to work towards a cutting-edge artificial intelligence platform that can understand the impact of unconscious bias on the talent lifecycle.
"Companies will move on this topic once they know that the actions they take are creating value in the company," Reaves added.