How do we get more women in tech?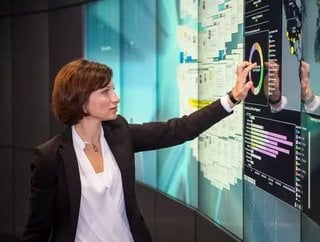 It's common knowledge that there's a pronounced shortage of women in technology, obvious in both universities and the workforce. But in countries with i...
It's common knowledge that there's a pronounced shortage of women in technology, obvious in both universities and the workforce. But in countries with infamously appalling women's' rights records the number of women studying STEM subjects is far outdoing the west. So why are they falling so far behind here?
Countless studies have been done to try and figure out the answer. One is a 2009 thesis published in Psychological Bulletin that, perhaps controversially, concludes that women prefer to work with people while men favour working with "things" (Men and Things, Women and People).
Another is Professor Margaret Rossiter's concept that women feel there is less support for them in the male-dominated field of STEM, and they gravitate towards areas that are traditionally believed to be more female-friendly like education and nursing. 
But when did this problem begin? Turns out that throughout history women have made huge contributions to science with little or no recognition.
Through the years
Annie Maunder was the pioneering British astronomer who made many extraordinary discoveries, like taking the first ever photograph of the Sun's outer layer with a camera she designed herself. She should be as well-known as Patrick Moore, but in the early 20th century women were not permitted to work in science so her trailblazing work was credited to her husband. As a result, her contributions have mostly been confined to dusty antiquarian books.
Perhaps better known is Ada Lovelace, if only because of the day founded in her name in 2009 - a mere 157 years after she died - to celebrate the achievements of women in STEM. She was the world's first computer programmer and the first person to come up with the idea that these machines could be used for things other than maths, such as music. The debate rages on as to whether we'd have smartphones synced to iTunes if it wasn't for her.
Later "lady computers" were hired during WWII while men were out at battle, to calculate complex algorithms helping to develop nuclear missiles for the US government, among other things.
But after men returned from the war things changed. The computer boom and then the rise of gaming produced the largely male-centric tech industry we're familiar with now.
Tech today
In 2003 Kalpana Chawla became the first Indian woman to go into space when she flew on the ill-fated Space Shuttle Columbia. She had faced a battle in the hugely conservative state of Haryana, where women were seen as little more than excess baggage who had to be married off as young as possible.
"In India, there are very basic human rights challenges," explains Caroline Dowling, Business Group President of Flex's Communications & Enterprise Compute division and a regular speaker on women's roles in technology. "There are women who have no ID. Imagine not being able to go to a government office for support to sustain your family, and that you're solely dependent on your husband, your father, or your brother to sustain yourself and your children."
On the flipside, India has more female graduate engineers than anywhere else in the world. A study by Scientific American found that here over 30 percent of all engineering and technology students are women.
Dowling also cites Saudi Arabia as a country with a very high statistic of women graduates in STEM, despite making frequent headlines for not being allowed to drive a car or interact with men they're not related to. UNESCO puts the proportion in the Gulf States at an impressive 60 percent.
While these numbers sound exciting to those advocating for equal gender rights, in Saudi for instance women still only account for 13 percent of the total workforce. Nonetheless, in these patriarchal nations where it's impossible for women to feel empowered, this is how they are carving out opportunities for themselves.
The great bias
By comparison, the UK only has 16 percent of female STEM students and the US has 18 percent. The non-profit organisation Girls Who Code has found that in US middle schools 74 percent of girls show an interest in STEM, yet when choosing degrees as few as 0.4 percent select it. It's such a typical occurrence it's been given a name - the salubrious-sounding "leaky pipeline."
This continually happens because there's a deeply ingrained bias upsetting pretty much every industry and society around the world. This begins at nursery-age with Disney princesses, caricatures of women on TV, and the culture of video games being just for boys. All these things have a big impact on forming young minds. Neuroscientists will tell you that the age of maximum plasticity of the brain - in other words, when it absorbs the most information - is between three and five, when stereotypes become hardwired.
"We have stereotypes everywhere," Dowling says. "You see that in Hollywood movies, the casting of male roles versus empowered females, and cartoons with figures in inappropriate dress."
She explains that the key to addressing this is by transforming the educational system. "You've got to go back to basics in the home and all the way to pre-school to change the system, and to teach in a different way so that teenagers and young women can see the value of science.
"We have a lot of female doctors because there's a human side to it that attracts them, we've managed to promote this. We've not been able to do that around how technology can save lives, and how technology can positively impact your environment.
"Once you get women connected to the subject they stay, but you lose them in that middle area" she continues. "You have to have a different way of teaching those subjects. In California that's what they're actually challenging right now, to change the educational system. Like everything else it takes time."
The tech work environment
Workplace culture also needs overhauling. Firm policies to ensure companies hire a certain percentage of women exist, such as Title VII of the US Civil Rights Act and the European Union's Article 14 which forbid discrimination based on race, religion or gender. But evidence suggests these are not enough.
While many large tech firms offer benefits like flexible working hours, and in the case of Facebook, $4,000 for new mothers and breastfeeding rooms, research by The Atlantic found that it's quite the opposite at plenty of other companies in Silicon Valley, where men outnumber women by seven to three. Workplaces with fewer female employees are less likely to be generous when it comes to paid leave for maternity or to care for other family members.
The US is one of just four countries worldwide where paid maternity leave isn't a right, and it's entirely up to the employer whether they want to offer it.
This creates another key problem causing the shortage: retaining women. Dowling explains: "In cases of sick family members or ageing parents it's generally the woman in the family rather than the man who takes on the responsibility of being the carer. Healthcare and support in the US are extraordinarily expensive. A lot of families cannot afford full-time care and are genuinely forced out of the workforce. That's got to change for us to be able to keep women in the work environment."
It's easy to sit back and harbour the notion that the job is done when it comes to equal rights for women, but as these stats show this is far from the case. "When we talk about STEM we still have a lot of work to do in terms of basic human rights," Dowling says. As we can see, there are practical steps that can make this a reality.