How HARMAN International is reshaping the audio landscape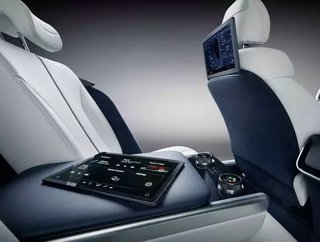 From connected car technologies to trailblazing audio systems, HARMAN International is riding the tailwinds of the latest audio boom. We sit down with M...
From connected car technologies to trailblazing audio systems, HARMAN International is riding the tailwinds of the latest audio boom. We sit down with

Michael Mauser, Executive Vice President and President of the Lifestyle Audio Division, to find out more about the illustrious brand…
In your eyes, what makes HARMAN unique in the market? What gives the firm a competitive edge?
HARMAN is a truly unique company. It has an incredible heritage that goes back 70 years and a 'house of brands' that includes some of biggest names in audio such as JBL, AKG and, of course, Harman Kardon. Our relationship with music uniquely spans the whole process; from AKG microphones and Studer recording equipment found in some of the world's most iconic recording studios and used by legendary artists, right through the audio systems at some of the biggest concert venues or even inside your smartphone, laptop or car. And that's just the audio side.
Alongside this, we have our connected car technologies like a sophisticated and scalable Digital Cockpit and 5G connectivity. Our connected services can be found in cars, shops, hospitals, schools and on-the-go. Factor in over 50mn cars on the road using HARMAN technology, it's very likely that you have experienced HARMAN at some point today. Add the power of Samsung and the access it provides to technologies, such as displays and chip sets, and HARMAN's case is compelling.
Our interview comes shortly after the CES Show in Las Vegas. Did HARMAN make any interesting announcements at the event?
Yes. One of the key themes we presented is the vehicle's role in amplifying our connected lives. By bringing together HARMAN's expertise in connected car, audio and connected services technologies, we showed how we can enable smarter interactions, and improve safety and security in the car. It's a very exciting time when the car is expected to change more in the next five years than it has in the last fifty. There were a number of key innovations from HARMAN at CES but one of the most interesting was our Premium Communications technology. With voice commands emerging as the norm for managing in-car experiences, clear in-vehicle communication is more important than ever before. Our new Premium Communications technology will allow you to have frustration-free conversations inside the car between passengers, with voice assistants or on the phone – it combines microphones, voice processing and in-vehicle acoustical signal processing to create an ideal environment for conversation within the car cabin, enhancing the sounds you want to hear, and reducing those you don't.   
SEE ALSO:
In our Connected Car and Connected Services divisions, we introduced a suite of technologies to enhance the driving experience and the safety of the vehicle and driver, including facial recognition, biometric monitoring, augmented reality for the E-mirror, voice activation through multiple AIs, contextual navigation and much, much more. Our focus is on developing technologies that deliver the highest experience per mile.
HARMAN was acquired by Samsung around two years ago. How has this relationship supported the business?
The acquisition has been extremely positive for both companies. From a strategic point of view, Samsung committed that HARMAN would operate as a standalone company, ensuring we remain agile and build on the track record that has delivered significant growth for our customers and partners. At HARMAN, we have increased our innovation speed through scale, resources and competencies thanks to Samsung's support. For example, Samsung's 5G antennas enable our Connected Car technologies. For Samsung, HARMAN brings the expertise in automotive that is helping it to build even closer links with some of biggest car brands. At CES we saw the most recent developments of the two businesses' collaboration delivering on our target to bring two powerhouses together. 
HARMAN is best known for making audio systems under its brands such as JBL and Harman Kardon. In your opinion, how has the audio market evolved in recent years? Is it a promising market to be in?
This a great time for the audio market. First, we have seen the proliferation of devices and access to media on a huge scale. Now, we are seeing those consumers are looking for higher quality audio, not merely for convenience. Whether that's in the car, in the home or on the go, HARMAN and its brands have the products and technologies to provide a brilliant experience, wherever you are.  
HARMAN owns seven consumer-facing audio brands including JBL, AKG, Mark Levinson, Harman Kardon, Infinity, Revel and Lexicon. We have expanded our portfolio in the car audio space by licensing other brands such as Bowers & Wilkins in the car, and we purchased the automotive side of Bang & Olufsen. Each brand has its own identity and positioning in the marketplace. That requires investment and care to ensure that each brand is true to its values, but it also means the brands are credible and build an affinity with an audience. It also helps us when we talk to car manufacturers about which is the best fit for a car brand and we're able to match brands. Our longstanding relationships with the carmakers confirm that this strategy works and provides a good synergy for carmakers to add value to their products.
What trends and opportunities are you seeing in the audio market looking forward? What will the audio market look like in the future and what are HARMAN's key areas of focus?
Audio is becoming ever more important in a connected lifestyle. If we look at the car sector, the industry lies at the convergence of several megatrends. These include shared mobility, electric vehicles, connectivity, autonomous driving, and AI. Across all of these, we believe that personalisation is going to be increasingly important to consumers. For music lovers, we have just presented a concept called Personi-Fi, enabling consumers to have a personalised audio experience wherever they are. Personi-Fi uses a dedicated app (or it can be embedded in a head unit or other device) to capture the user's personal sound preferences: how they listen, what and where they like to listen to. These preferences are then stored in the cloud. Personi-Fi creates immersive sound environments, even 3D sound, which can also be personalised to the user's device and environment, even if it is in the car.
How is the rise of voice activation tools impacting the sector? Is it just a fad or do you think this trend is here to stay?
Voice is the way of the future because it provides a much more natural way for us to interact with our devices. Research by FutureSource Consulting predicts that devices using voice assistants will grow by 541% in volume by 2022; from 24mn units to more than 154mn units.
Our own research has shown that once consumers start to use these devices, they find more applications and use it even more. Around 60% of owners in the US consider their speaker to be a necessity and nearly 50% of owners in the UK feel that using a voice-controlled speaker has given them a better quality of life at home. The research also shows 70% expected their use to increase over the next 12 months, so it's a technology that is set to develop further. That level of acceptance, within such a short time frame, is staggering.
Consumers are increasingly expecting greater connectivity between their homes, cars and offices, for example. How does HARMAN tackle this challenge?
Over the next decade we envisage that the in-car telematics landscape will change dramatically. Now, many cars operate as stand-alone machines with limited connectivity to a wider eco-system. As hardware and connectivity advances, there will be a shift whereby cars will sit in and operate in a much larger management system; becoming a component in a wider connectivity machine. The car of tomorrow will be able to connect to your home, portable devices and office.
SEE ALSO:
Our 'Excited Explorer' demo car at CES previewed how a personal assistant in the car could manage tasks and automatically assign them to other devices. So, if you needed to order a new laptop, it would go to Alexa and if you want to turn on the heating or lights at home, it would send that message to Google Home. With Samsung, we have also shown how you can connect to your refrigerator, so you could see, from your car, if you need to collect something for a meal or get your voice assistant to order a particular ingredient. This is in fact a big benefit to work so closely with Samsung on a multi-device ecosystem.
What is the biggest challenge the company has faced recently? How are you trying to overcome this?
Looking at some of the challenges we face, one of the most difficult is the perpetual battle for talent. It's a global market and that means we are competing against some of the largest and best-known brands in the tech space. Our people shape our business and they are at the heart of our organisation and future.  Our growth and quest for speed of innovation is higher than ever and we have goals to disrupt ourselves before being disrupted.  
What are your aspirations for HARMAN in the next 5-10 years? What's your vision for the future of the company?
I believe that the technology around us is genuinely changing our lives more rapidly than at any time in the past 150 years. We can't wait for change; we have to lead and drive innovation. With our global structure, collaborations and support from Samsung, we are in great shape to benefit from the 'new normal'.