How IoT is linking edge to cloud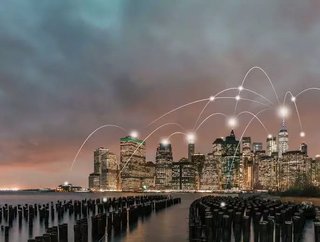 The current compute location pendulum has been swinging from a centralised to a distributed model, from the cloud to the edge. Navigating this state of...
The current compute location pendulum has been swinging from a centralised to a distributed model, from the cloud to the edge.
Navigating this state of flux to deliver trusted and useful data from IoT (Internet of Things) is a challenge all forward thinking businesses must embrace. Dell EMC's Server Solutions VP Ravi Pendekanti jokes that he's been "analysing technology advances in the geek world for decades". It's this deep, historical insight, going back to the days of the mainframes and all the way up to the latest workloads such as machine learning and deep learning which makes his advice invaluable. Some industry observers suggest the edge will eat the cloud. What does Pendekanti think?
"Now this is the beauty of the space we live in. If there is a constant, it's change. Things keep evolving. The workloads of today change to something dramatically different in the future. If you go back to when the mainframes were the epicentre, you had dumb terminals attached to it and you could talk about it as a centralised environment. Fast forward from there and you have a client server environment, which essentially means you have a distributed environment. Fast forward again and you arrive at a cloud world. For me it's another simple consolidation, and you're in a centralised environment."
Pendekanti believes IoT is now altering the dynamics of compute location towards the edge and back to a distributed environment. "So, this is how the pendulum swings, driven by the number of devices out there (some analysts estimate north of 50bn). The beauty of this? Each of those is creating data but research suggests that no more than 2% of the data we collect today is being properly understood and 98% is wasted. When you think of what we want to do as a more connected society, it's essential we actually pick up that data and start analysing it to ensure we know the interdependencies. This brings us to the edge where IoT is going to go on and provide a whole new impetus to this thing called cloud."
See also:
But there is, of course, the danger of the cloud becoming a fog and that with all the data being compiled and generated there are not efficient enough tools to mine it for actionable insights. Industry observers, and market leaders like Dell, are exploring ways of moving compute and storage closer to where the data is being generated to achieve more useful analysis in real time. To achieve this the edge is where the cloud will start to move next – closer to the user and producer of data. It's a path towards a combination where there are distinct algorithms for everything that has to be controlled locally alongside the cloud, where data has to go back and forth.
Will the edge just remain a distributed client server environment or will we see peer-to-peer emerge here too? AMD's Enterprise Solutions GM Scott Aylor works in partnership with Dell EMC and believes it's not a case of either/or but about harnessing the agility of both approaches. "When you look at some of the things that extending the cloud closer to the edge will bring, the possibilities are endless," he says. "One of my favourite examples here is the concept of autonomous driving which will need a larger client server relationship to understand traffic patterns, what's happening globally, where to guide people, rules and regulations… At the same point in time you will have vehicles that are going to be able to talk to each other. Quite simply, you can't get up into and out of the cloud fast enough to be able to react to those real-time scenarios. Therefore, I think the future of edge computing will involve elements of both – real-time peer-to-peer (for IoT enabled devices) where latency is extremely important. It will also involve taking that trusted and relevant data to the cloud, processing it and then pushing it back to the user such that it can be implemented in a more useful and real way."
Autonomous vehicles will essentially become data centres on wheels so it's interesting opportunities like these that will change how we think about data centre technologies and prompt companies like Dell and AMD to bring them closer to the user. Aylor agrees the challenge for technology providers is how they deliver the building blocks in a way that meets the massive needs of hyper-scale data centres. "We will need to make them safe and secure, providing power consumption to push solutions closer to the edge," adds Aylor.
With new data, hopefully comes new insight. However, in the process businesses leave themselves open with each IoT sensor a potential access point for hackers. How will Dell EMC keep up with the security demands of IoT as the trend ramps? "There are three main tenets we build our servers on," assures Pendekanti. "One is a scalable business architecture, which ensures we have to scale on any vector. Not just a CPU, we go to scale on memory, on your required drive capacities, on your I/O... Secondly, we use intelligent automations to differentiate between known and unknown elements to allow pre-emptive preventive action. We still might need manual intervention but, more importantly, we have integrated security built into every server, which directly addresses threats coming in to any organisation, not just external sources, because around 30% of hacks are caused by internal issues."
To combat such threats, Dell EMC is offering new integrated security features like server lockdown, which means no-one but the authorised user can make changes to a server's configuration. "There is an epidemic in the industry today called configuration drifts," explains Pendekanti. "We have the ability to do server lockdowns within our portfolio, which ensures you're still able to allow access to a select few who can make those necessary changes. And this is where our partner, in this case AMD, is also working on bringing new technologies integral to security because it cannot be an afterthought and must be taught at the conception phase, all the way to design and implementation."
It's a belief echoed by Aylor, who sees AMD as a fundamental technology partner to enable innovations like Dell EMC's PowerEdge products to find a place in the market. "We are building in hardware based security into our products," he confirms. "We've added technologies like Secure Encrypted Virtualisation and Secure Memory Transcription which mean, even if you physically have access to the server itself, we can make the memory in the virtual machines that live in it secure. We focus on that because we want to make security that's easy to use, as when these processes are cumbersome they inhibit adoption and people simply won't use them. So, we need to combine the goal of tech that is powerful in its ability to protect and not being an inhibitor to use."
To further meet this goal, AMD is working to ensure these new technologies are set to enhance efforts towards digital transformation by having the ability to be applied to legacy applications that may have been in place for 10-15 years.
Both Aylor and Pendekanti believe it's important for businesses to take a proactive stance. While the likes of Dell EMC and AMD can provide the building blocks towards the kind of transformation that can reap the benefits of IoT, it also requires software developers to become part of the solution and add the physical implementation and controls required. Pendekanti concludes: "We always tell our customers and partners to look at a solution from the perspective of three Ps – product, processes and people. You can have the best product, but if you don't have the right trained people, it doesn't help. Likewise, if you have the right people trained and have the right products and you don't have the right processes you're prone to fail. So, we focus on the three Ps to ensure we have successful deployment, covering all bases and offering the right price performance and making sure we have the right security built in to help our customers focus on the best performance of their offering."