How is Semperis delivering identity-driven cyber resilience?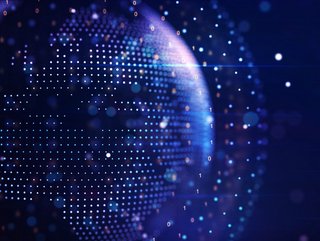 As the impact of cyber attacks reaches beyond the business arena and into society at large, we take a look at how Semperis is tackling cyber readiness
Founded in 2013, Semperis provides cyber preparedness, incident response, and disaster recovery solutions for enterprise directory services.
The company was built for security teams who defend hybrid and multi-cloud environments, and according to Semperis, it ensures the integrity and availability of critical enterprise directory services at every step in the cyber kill chain and cuts recovery time by 90%.
Headquartered in Hoboken, New Jersey, and operating internationally, its patented technology protects over 50mn identities from cyberattacks, data breaches, and operational errors.
Tackling the rapid increase in cyber attacks
On a mission to empower organisations to make the right decision without putting themselves at risk of severe operational disruption and loss of revenue, Semperis recently announced the broader availability of its Breach Preparedness and Response (BP&R) services to further support the surging customer demand for comprehensive protection from identity-based cyberattacks.
Previously released to a select group of accounts in early 2021, the BP&R services are designed to help customers combat the rapid increase of cyberattacks targeting Active Directory (AD).
"Cybersecurity programmes, big and small, are on the front lines of a new war that has virtually no boundaries and no rules of engagement. If you think about hospitals that can't access their systems to save a life, or cities that get held hostage, we have a responsibility to help organisations take back control. That's what drives us," said Mickey Bresman, CEO, Semperis.
Semperis' BP&R services are specialised, spanning every stage of the AD cyberattack lifecycle. From preparation to incident response, the services include AD security assessments and threat mitigation, AD disaster recovery planning workshops and fire drills, AD cyberattack recovery, and AD incident investigation and forensics.
A recognised leader in the industry
Frost & Sullivan recently named the company winner of the 2022 Competitive Strategy Leadership Award for its ability to meet customer needs in the ever-evolving AD and security market.
"Semperis has unmatched experience in breach preparedness and incident response to Active Directory and other identity-based cyberattacks," said Sarah Pavlak, Frost & Sullivan Industry Principal. "Semperis' solution-based approach focuses not only on their premier technology to meet customer challenges but also best practices and guidance for people and processes, setting them apart from their competitors."
The company was also recently named to Deloitte's Technology Fast 500 list for the second consecutive year and ranked among the top three fastest-growing cybersecurity companies on the 2021 Inc. 5000 list. Semperis is accredited by Microsoft and recognised by Gartner.