How Radiant Logic is helping make identity data accessible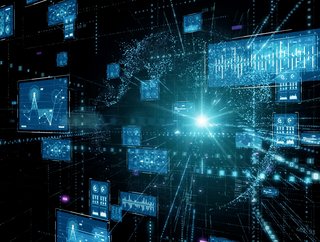 Chad McDonald, CISO at Radiant Logic, speaks to Technology magazine about the importance of the cloud and how businesses are embracing cloud environments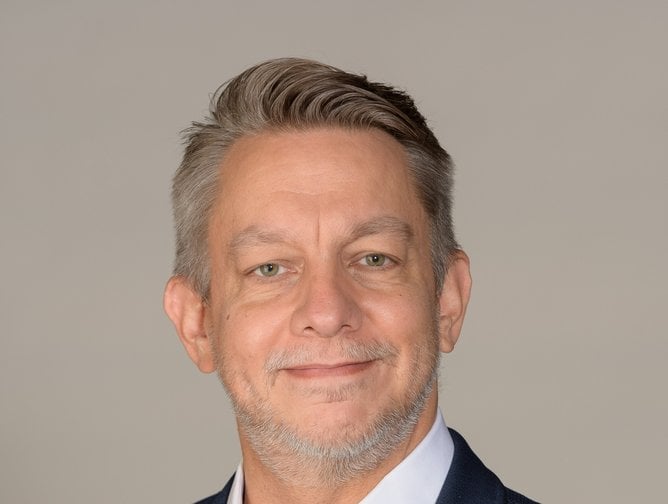 Can you tell me about Radiant Logic?
Radiant Logic was established 22 years ago in 2000. We have evolved from pioneering the first virtual directory to focusing on solving the Identity Management issues that face many organisations, providing them with the ability to properly unify identity data and significantly simplify identity integration, storage, and delivery. We've done something different by offering the industry's first Identity Data Fabric, which takes a different approach to Identity Access Management (IAM) by operating at the identity data layer rather than at the application layer.
This new way of thinking when it comes IAM means that organisations gain complete visibility and confidence in the accuracy of their identity data, which helps drive better business decisions.
What is your role and responsibilities at the company?
I have been managing information security programs for more than 20 years and my current role at Radiant Logic is Chief of Staff and CISO. My responsibility is to align the information security functions with the corporate business objectives. I am also responsible for info security, customer experience, IT, operations and mergers & acquisitions.
Before joining Radiant Logic, I had helped dozens of organisations across the technology, education and medical sectors with their security, and I was involved in the security and technical integration of five acquisitions. Through my experience, I have seen the pitfalls and challenges organisations face when trying to move their identity data into a new environment and it can be chaotic.
As digital transformation continues, how important do you think the cloud is now to businesses?
Digital Transformation is different for every organisation, with each taking different paths in order to achieve it. For most organisations, digital transformation takes the form of migrating to the cloud. In a recent study by Radiant Logic of 300 tech executives, 21% said that their top IAM project for next year was moving to the cloud. Despite organisations wanting to move fully into the cloud, most are looking at a hybrid environment for some time to come.
Radiant Logic found that only 3% of those studied are fully in the cloud, whilst 26% have planned, but need to start implementing the move, and 69% of respondents said implementation is underway but not yet complete. Organisations know that cloud environments are the future of their networks, however most are facing major challenges when trying to move to the cloud.
Along with this challenge of trying to move to the cloud, organisations do still recognise the need for legacy technologies. 68% of tech executives rated their legacy systems as "very" or "extremely" important. But this brings new challenges as organisations with cloud hybrid environments must ensure that employees can still access identity data in both modern cloud repositories and on-premise technologies.
Organisations have spread their identity data across multiple sources which use different protocols, and use cloud repositories that can't communicate with legacy or on-premise technology. This identity sprawl means that organisations are unable to have a complete and accurate user profile, which ultimately creates challenges when trying to migrate to the cloud.
Connections between disjointed identity stores and applications are also complex, which results in organisations coming up against problems when trying to scale their digital transformation and cloud migration. Siloed systems also make it more difficult to track and manage identity data which increases the chances of a successful breach and the likelihood that threat actors will remain undetected over time. It is no surprise that many organisations have failed to complete their cloud migration journey when they hit so many potholes.
Although cloud environments are extremely important to organisations, on-premise technologies are equally as important. In order for businesses to be successful they must have a solution which allows communication between both cloud and on-premise environments.
How can a single source of identity data help organisations that are in a hybrid cloud environment?
Thanks to hybrid cloud environments, organisations have a mixture of identity data sources which include legacy applications, multiple geographical locations, on-premise architecture and cloud architecture. All these different sources create overlaps, conflicts or inaccessible sources of data.
Whilst it must seem that the problems caused by an identity sprawl would hit organisations right in the face, the reality has been quite the opposite. For most organisations it is a problem they don't realise they have and one that is normally discovered too late.
Organisations who have finally uncovered their hidden problem then hit more challenges when trying to solve it. Many IAM solutions which look at integrating the application layer instead of the data layer find themselves repeatedly building customised connections, and they're unable to meet the demands of scalability, performance and security needed for modern identity management ultimately leading to huge costs and frustration.
Research by Radiant Logic showed that 47% of tech executives would be able move forward their digital transformation project if they had one single on-demand source of identity data. Organisations need to be able to have an IAM solution that has one unified global profile which includes all the attributes of a user from all the different identity sources.
An Identity Data Fabric approach allows organisations to achieve this by unifying distributed identity data from all sources within it. The solution gives businesses the power to access identity data from wherever and whenever it is needed. Applications are able to access identity data even if they use different formats and protocols, irrespective if they are on-premise or in the cloud.
Having one source of identity data results in users' profiles being regularly updated and having access to the right information, reducing the chances of a successful breach. A flexible and manageable resource will ensure that organisations are able to finally gain control over their identity data within hybrid cloud environments.
What can we expect from Radiant Logic in 2022?
There's definitely a lot of excitement here on the product horizon, which we'll be sharing more of in the coming months. I can say that our focus is to continue to make identity data accessible, reusable, and actionable across all parts of the enterprise, and we're currently exploring additional use cases for a context-aware Identity Data Fabric. We also recognise that the challenges of identity sprawl are global—especially the need to respect data sovereignty needs—so additional geographic expansion is planned in the year to come.