How SecurityScorecard measures cybersecurity risk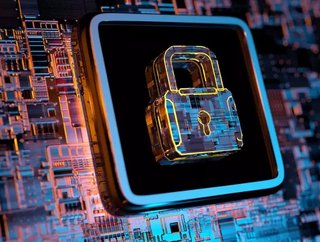 With cybersecurity threats targeting supply chains, SecurityScorecard's platform offers a way to predict security risk automatically...
Thanks to the recent multiplication of cyber threats, businesses are more aware than ever of the dangers they potentially face.
In a number of instances, attackers have targeted supply chains, in order to then work their way up to higher value targets. We saw that for instance, with attacks on the COVID-19 vaccine cold chain, as at the end of last year.
Scoring security
It's impractical for businesses to vet all the companies they have dealings with, which is where solutions such as SecurityScorecard's come in. The cybersecurity platform is used to predict security risks in areas such as enterprise cyber risk management, vendor risk management and cybersecurity insurance.
The New York-based startup monitors and rates around two million organisations, with plans to expand that to 20 million by the end of 2021.
Since its 2013 foundation, the company has raised almost $300mn across seven funding rounds, with its latest being its biggest to date. Announced yesterday, the round was led by Silver Lake Waterman.
"With the increasing number of breaches, cybersecurity ratings are a must-have for organisations to make critical business decisions," Dr. Aleksandr Yampolskiy, CEO and co-founder of SecurityScorecard. "The size and caliber of this financing is a testament to the confidence that our existing and new investors have in SecurityScorecard. We have seen a fundamental shift in budgets to cybersecurity ratings and have passed the tipping point where the depth of our data and network effects are driving broad market adoption."
Cybersecurity a new decision-making priority
The company said it would use the funds to accelerate its global expansion as companies become ever more aware of the risks they face.
"Security ratings have become a key factor for organizations in understanding cybersecurity risk and have broad application across the enterprise and strategic decision-making. The depth of the SecurityScorecard data, integrations and platform has created a solid foundation with strong network effects to drive future growth," said Shawn O'Neill, Managing Director at Silver Lake Waterman."