How to see through the cloud with unbroken visibility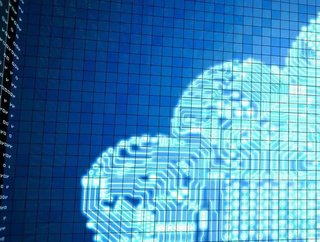 Maintaining visibility into the dynamic, hybrid, cloud-native environments that result from digital transformation can be a real challenge...
Digital transformation is a huge business, with worldwide spending on the technology that enables it set to reach $2.3 trillion in the next three years. However, maintaining visibility into the dynamic, hybrid, cloud-native environments that result from this transformation can be a real challenge for organisations. These environments are inherently hard to observe, and the task has moved beyond the capabilities of traditional monitoring tools and human operators. As the scale and complexity of today's enterprise cloud environments continues to rise, organisations need to find new ways of monitoring and managing digital service performance. If they don't, they face the growing risk that they'll be blindsided by unforeseen problems and the consequences that follow.
From visibility to observability
To ensure they can respond to issues before user experience is affected, IT teams need complete and seamless visibility into every single corner of their digital environment; including multi-cloud infrastructures, container orchestration platforms like Kubernetes, service meshes, functions-as-a-service and container workloads. Organisations traditionally maintained visibility by instrumenting for a predefined set of problems that would be detected when the performance and availability of components within their IT ecosystem began to degrade. While this worked fine with the relatively static architectures of yesteryear, it's wholly unsuited to the dynamically scaling and unpredictable environments organisations rely on today.
The challenge for IT teams is to be able to identify the unknown unknowns; anticipating unique glitches that may only ever occur once. Observability offers a new and better approach to achieving this, by collecting data from all system components to maintain complete, seamless visibility across dynamic cloud-native environments. It accomplishes this by focussing on the collection of three principal data types—metrics, logs, and traces—the so called three pillars of observability.
While it's yet to reach mainstream adoption, there are already industry-led efforts to ensure cloud-native software and infrastructure becomes inherently more observable. One notable example is the OpenTelemetry project spearheaded by the Cloud Native Computing Foundation (CNCF). However, while observability is much more effective than traditional methods of monitoring, data is still often collected and stored in silos, making it difficult to understand the context behind anomalies. It's not enough to just "observe" data in silos – organisations need to use it to unlock contextualised insights and drive better business outcomes.
Automating a more clear-sighted approach
Unfortunately, most approaches to observability simply serve up more data in dashboards, requiring developers to then manually manipulate that data to uncover actionable insights that can be used to drive more informed business decisions. For observability to become a truly effective approach for dealing with the scale and dynamic nature of cloud native environments, it's essential to automate the discovery and instrumentation of all IT components across the full stack, as well as the collection and analysis of data from anywhere in the business. That data has to be analysed in a common data model, to remove silos and unlock the full context behind business-impacting anomalies.
Artificial Intelligence (AI) is also a crucial ingredient, enabling IT teams to automatically set baselines as their environment changes, so they can constantly understand what 'normal' behaviour looks like and instantly identify problems as they arise. AI further enables observability to deliver precise answers that allow IT teams to instantly respond and resolve problems before user-experience is impacted.
Observing a more promising future
The scale and speed of digital transformation shows little sign of abating and has left organisations scrambling to maintain visibility across their entire IT ecosystem. While this has been achievable in the past, organisations are increasingly struggling to maintain unbroken observability across their dynamically changing environments. It's also increasingly insurmountable to turn an abundance of monitoring data into actionable answers that enable IT teams to manage digital service performance effectively and resolve issues in real-time, before the business feels the impact.
Moving beyond visibility to observability is the next crucial step for organisations as they work to overcome these challenges. When combined with AI and automation, observability approaches provide the groundwork that enables organisations to effectively monitor and manage the highly dynamic and complex IT environments that they are increasingly reliant on. As a result, IT teams can stop worrying about what they can't see and invest their time more wisely in continuing to drive innovation for the business and its customers.
By Michael Allen VP & CTO EMEA, Dynatrace