How Vulcan Cyber reduces risk across cyber surfaces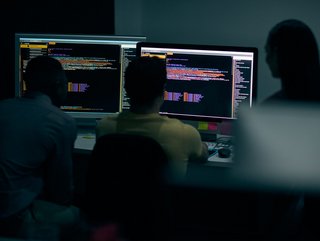 As cyber risks continue to rise, we take a look at Vulcan Cyber, which provides an end-to-end solution for the entire cyber risk management lifecycle
Founded in 2018, Vulcan Cyber has developed a cyber risk management platform, built to help businesses reduce cyber risk through measurable and efficient infrastructure, cloud and application security programmes.
The Vulcan platform orchestrates and tracks the cyber risk management and remediation lifecycle from scan to fix by prioritising vulnerabilities, curating and delivering the best remedies, and automating mitigation processes through the last mile of remediation at scale. Vulcan Cyber offers Remedy Cloud and Vulcan Free as freemium SaaS solutions for IT security teams at businesses of all sizes.
"Security teams today lack the ability to effectively analyse, prioritise and mitigate vulnerabilities to efficiently orchestrate the risk management lifecycle. We understand that risk management is a complex task that varies from business to business, department to department, surface to surface, and vulnerability to vulnerability," said Yaniv Bar-Dayan, CEO of Vulcan Cyber.
Working to prevent cyber threats
Vulcan Cyber has recently joined the Microsoft Intelligent Security Association (MISA), an ecosystem of independent software vendors and managed security service providers that have integrated their solutions to better defend against modern threats.
The Vulcan Cyber platform now integrates with Microsoft Defender for Endpoint, bringing the advantages of the Vulcan Cyber risk management platform to a wider set of customers.
Microsoft Defender for Endpoint is an enterprise endpoint security platform designed to help enterprise networks prevent, detect, investigate, and respond to advanced threats, delivering preventative protection, post-breach detection, and automated investigation and response.
MISA, a nomination-only association, offers resources for partners to enrich security products, execute go-to-market strategy, connect with customers, and more.
Managing and mitigating cyber risk end-to-end
The Vulcan Cyber MISA membership and integration with Microsoft Defender for Endpoint will allow customers to combine the robust Microsoft detection and remediation capabilities with the Vulcan Cyber risk management platform to deliver the capacity to measure, manage and mitigate cyber risk end-to-end.
Vulcan Cyber integrates with Microsoft Defender for Endpoint threat and vulnerability management and ingests vulnerability findings from the service to deliver a consolidated, automatically prioritised view into actual risk contextualised for each organisation as well as remediation tools to fix vulnerabilities.
"The Microsoft Intelligent Security Association has grown into a vibrant ecosystem comprised of the most reliable and trusted security software vendors across the globe," said Maria Thomson, Microsoft Intelligent Security Association Lead. "Our members, like Vulcan Cyber, share Microsoft's commitment to collaboration within the cybersecurity community to improve our customers' ability to predict, detect, and respond to security threats faster."