Huawei: How LTE cuts the complexity out of modern transport networks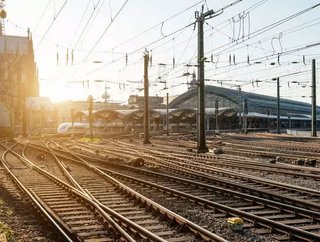 Networks are complex by nature; an arrangement of intersecting systems, people and structures. To stay effective they need constant supervision and upda...
Networks are complex by nature; an arrangement of intersecting systems, people and structures. To stay effective they need constant supervision and updates.
Driven by the demands created by rapid urbanisation and globalisation, modern railway networks are no different. They need to undergo constant transformation to provide higher speeds, more efficiency and diversified services to their customers. Extreme high reliability, uninterrupted wireless coverage for moving trains in complex geographies and environmental conditions, and the improvement of trackside communications infrastructure are essential if rail operators are to successfully navigate these challenges.
As capacity on railway networks increases, downtime must be kept to an absolute minimum. System failures and communication breakdowns can cause delays and disruptions resulting in serious consequences and damage business reputation. In the next decade, technologies like 4G, cloud computing, machine-to-machine learning and operations will be more commonly applied to railways to ensure they provide leading and efficient passenger and freight services across multiple modes of transport. Reliable ICT platforms sit at the heart of this leap forward. From long-haul freight to local metro service, rail systems must look to automate infrastructure for operations, management, and maintenance to offer quality services whilst they scale.
RELATED STORIES: 
As high-speed rail networks rapidly expand, passenger safety and communication continues to be the highest priority for operators. With that in mind, prioritising enhanced communications for dispatchers, maintenance and service personnel is a must.
In Zhengzhou, China, the municipal government decided to use Huawei solutions to speed up the development of the urban railway system to improve traffic conditions and support the city's sustainable development.  In total, 203km of track, across six new metro lines, has been laid to enhance the connections between the centre of the city and the surrounding metro area.
As part of this development, the decision was taken to upgrade the train-ground wireless transmission system. Slow and unstable data transmission using WLAN previously proved a bottleneck in the network. As one of the megacities in the central region of China, Zhengzhou urgently needed an advanced metro communications system to improve the quality of the city's public transportation services. In response, the deployment of Long Term Evolution (LTE) train-ground wireless communications, commonly known as 4G, provided a highly reliable and stable service for Zhengzhou's metro line 1 to improve service quality across the network, enhance operation security, and raise transportation efficiency.
LTE is not only transforming Mass Transit systems but also offers Main line systems a smooth migration into Voice Trunking and Broadband enabled communication networks. In order to meet future railway communication demands for high bandwidth, the International Union of Railways (UIC) has confirmed that LTE will eventually replace GSM-R as the next generation of wireless railway communications technology.
Although GSM-R is the current communication system standard that provides operators with control over safety and speed as well as enabling rapid communication between drivers and control centres, these systems can struggle to cope with the increasing demands placed upon them. Simple voice and constraint data services cannot satisfy the high-speed data requirements both from train operators and from passengers. Services such as on board broadband video service and enhanced location and group call enablers are beyond the reach of GSM-R but are readily available on LTE.
LTE cuts complexity by providing a wide range of high-speed broadband services and frequency bands far exceeding capabilities of standard GSM-R – even on the fastest of trains. Tested at speeds of 430km/h on Shanghai's Maglev line, LTE technology can still reach downlink rates of 50Mbps.
With LTE, for example, CCTV cameras installed along the track can provide video feeds from trackside, platforms or specific hot spots such as level crossings. Cameras can also be installed inside the carriage allowing surveillance inside the coach through centralized ground based staff or mobile security units along the line. Such sophisticated video transmission services were previously out-of-reach on most conventional GSM-R solutions. As a fully converged bearer service LTE has demonstrated, enhanced Voice and Broadband data services smoothly work in conjunction with Mission Critical Train Signalling data used for CBTC (Computer Based Train Control), the Mass Transit equivalent of ETCS L2 (European Train Control System) for GSM-R.
Besides Broadband Data Service LTE offers the opportunity to implement Narrow Band Data communication. Narrow Band Data communication is well known in the Internet of Things (IoT) allowing organisations with large scale infrastructures to remotely read sensors and meters. For railways these concepts allow a more efficient monitoring of their infrastructure whether it be bridges, level crossings or rolling stock. As high speed railroad traffic grows, rail companies face many challenges. But the truth is, networks must simultaneously be more cost-effective and responsive to customer demands for increased mobility and better services. There's no denial overhauling legacy systems to create modern transport networks is a complex task, but one which needs urgent attention. Increasingly, the answer is LTE.
By Norman Frisch, Marketing Director, Enterprise Business Group and Transport Sector at Huawei