Is hyperconvergence a game changer for smart cities?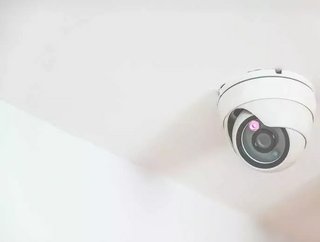 Eric Bassier, Senior Director, Product Marketing, at video storage and management specialist Quantum, discusses why hyperconvergence will become a key f...
Eric Bassier, Senior Director, Product Marketing, at video storage and management specialist Quantum, discusses why hyperconvergence will become a key factor in transforming video surveillance across smart cities of the future.
The development of smart cities around the world is gathering pace, with the total value of the global smart city market projected to exceed US$1trn by 2020 and US$2.5trn by 2025, according to a PwC report. One important and dynamic aspect in this continued growth is how digital technologies are used and deployed to improve people's quality of life, open up options for businesses, and make for a more efficient living environment. 
The Internet of Things (IoT) is of course central to the future smart cities vision. IoT enables multiple devices and sensors to be monitored and controlled remotely, as they communicate between one another over a shared network. The result is that buildings and cities are becoming both smarter and more connected – generating a huge amount of data in the process.
At the heart of this new network sits a video surveillance architecture that is becoming increasingly complex due to factors such as an increase in camera counts and resolutions and the adoption of data analytics. These trends are creating complications when it comes to managing modern video surveillance environments, and it's quickly becoming clear that hyperconvergence will be key to meeting future requirements.
The power of hyperconverged infrastructures
Hyperconvergence is one of the biggest buzzwords in the IT industry. It refers to the concept of merging separate servers, networking, and storage systems into one single architecture, as opposed to the traditional 'three-tier' architecture that is still used by many security departments today.
In the traditional surveillance model, data is sent from the camera to the VMS recording server, then to the network switch, and finally to the storage device. As the data is sent over the network, each step adds network latency. However, the hyperconverged model brings the VMS management and recording servers onto the same server that controls the storage, thereby reducing latency by bypassing the need for an intermediate network switch.
SEE ALSO: 
This type of infrastructure also makes it easier to manage by significantly reducing technical complexity. Security and facilities workers only have to interact with one platform, instead of having to manage a combination of multiple servers, switches and storage devices. Fewer components requiring maintenance simplifies the architecture, in turn cutting business risk and helping to improve security.
Finally, the fact that the "compute" or server resources sit right next to the storage in hyperconverged infrastructure plays a key role in enabling data analytics. Security departments are now using a range of techniques to analyse surveillance data, such as object recognition and automatic number plate recognition (ANPR). As analytics runs faster on hyperconverged platforms, businesses can use these techniques to quickly discover potential vulnerabilities, optimise their operations and manage security in more sophisticated ways.  
New opportunities for AI and machine learning 
Hyperconvergence will also be central to enabling the transition of the role of CCTV footage beyond its traditional focus on security and loss prevention. Surveillance is now being used to help businesses gain new insights and identify new opportunities by extracting additional value from the data being collected.
Many of the applications now associated with video surveillance make use of compute-intensive analytics and AI-based processes, such as when searching for objects and trends by analysing a large number of video frames. Thanks to hyperconvergence, these operations can now be run on both a CPU (Central Processing Unit) and a GPU (Graphics Processing Unit).
Because the compute resources are close to the storage, hyperconverged infrastructure enables intelligent analytics powered by AI and machine learning software. These architectures can also be more flexible about deploying either CPU and/or GPU resources to suit different needs. The combination of these factors means that, although still in the relatively early stages, the adoption of hyperconvergence could act as an inflection point for these next-generation technologies in the surveillance sector.
As the continuing development of smart cities sees more and more building control systems become digitally connected, security professionals can't afford to ignore hyperconverged architectures. Not only can they make infrastructures more efficient and flexible, they can reduce a huge amount of the complexity associated with managing the rising amount of data being collected.
Most importantly, they can provide a way for organisations to refresh their security infrastructure and reposition video surveillance beyond its traditional position to deliver more value, more insight and realise the opportunities presented by the smart cities of the future.