Identity protection company Semperis raises US$200mn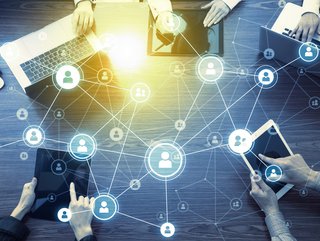 With the ever expanding ecosystem of devices and cloud services, identity protection company Semperis has raised new funds to meet cybersecurity demand
Semperis, a cybersecurity software startup based in the United States, has announced a US$200mn funding round led by private equity firm KKR.
According to the Financial Times 2022 rankings, Semperis is the fastest-growing cybersecurity company in America. With this new funding, the company stated it will accelerate hiring globally to better support its expanding customer base, with an emphasis on its identity-focused incident response team.
KKR is investing in Semperis through its Next Generation Technology Growth Fund II, a fund dedicated to growth equity investment opportunities in the technology space. Ben Pederson, Director on KKR's Tech Growth team, has joined Semperis' Board of Directors.
Mark Hatfield, Ten Eleven Ventures Founder and General Partner said: "Semperis is driving innovation in one of the most historically overlooked but critical areas of cybersecurity: identity system defence. This new funding round, among the largest cybersecurity raises so far in 2022, will enable Semperis to continue to grow its commanding position in this increasingly important market segment."
Helping to defend critical systems from cyber attacks
Semperis is helping organisations to safely embrace digital transformation against the backdrop of escalating cyber attacks. Purpose-built for securing hybrid Active Directory environments, Semperis' patented technology protects over 50 million identities from cyberattacks, data breaches, and operational errors.
Headquartered in Hoboken, New Jersey, the company also operates internationally, with its research and development team distributed throughout the United States, Canada, and Israel.
"A very dedicated customer base, including a growing number of the largest organisations in the world, trust Semperis to defend their critical identity systems from cyberattacks," said Ben Pederson, Tech investor at KKR. "The vast majority of attacks today are identity-based, targeting credentials to infiltrate businesses. Semperis' leading identity protection technology and incident response expertise are delivering category-defining innovation, and KKR is proud to back their mission."
In addition to scaling its staff, Semperis is dedicating a significant portion of the funding round to research and development to drive further innovation in the identity system defence market, focusing on its Directory Services Protector platform, which Gartner categorises as an identity threat detection and response (ITDR) solution.
Growing partnerships to meet consumer demand for cyber security
Frost & Sullivan recently awarded Semperis the 2022 Competitive Strategy Leadership Award based on the company's innovation and customer impact in the global AD security and recovery market. The company was also named in Deloitte's Technology Fast 500 list for the second consecutive year and ranked among the top three fastest-growing cybersecurity companies on the 2021 Inc. 5000 list.
Accredited by Microsoft and recognised by Gartner, the company claims it ensures the integrity and availability of critical enterprise directory services at every step in the cyber kill chain and cuts recovery time by 90%.
"From day one, Semperis has been on a mission to be a force for good. With Semperis' multi-layered identity protection, organisations can fend off cyber attacks without being forced to choose between two bad options: paying the criminals or getting shut down. With the combined experience that KKR, Ten Eleven Ventures, Insight Partners, and other esteemed investors in this round bring to scaling high-growth cybersecurity companies, we have an elite group of strategic partners in our corner to help advance our mission," said Semperis CEO Mickey Bresman.