IDNow: The ever-increasing role of facial recognition
By Rupert Spiegelberg, CEO, IDNow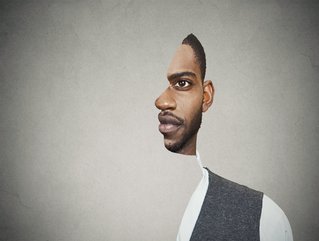 Rupert Spiegelberg, CEO at identity verification platform IDNow, discusses how facial recognition can provide both security and convenien...
Rupert Spiegelberg, CEO at identity verification platform IDNow, discusses how facial recognition can provide both security and convenience in the world of finance as customer expectations continue to increase. 
Digitisation is influencing the majority of industries, and it is driving an increasing consumer demand for highly personalised, fast, convenient, connected interactions that suit busy 'on-the-go' lifestyles. Our expectations of how we interact with companies have never been higher. In today's hyper-connected global society, we are in an economy of 'right now'. From ordering our favourite food to applying for a loan, customers want instant service. This is leading to a rise in digital identities which are becoming the new currency, as companies need an easy, compliant and trusted way to find out who their customers really are. Through the development of facial recognition software, organisations are able to achieve this and, as a result, offer more services online which may previously have been limited due to age or legal restrictions, such as online gambling, applying for a credit card or mortgage, or even renting a car.
This demand for instant gratification is no different in the financial industry – consumers want quick and easy access to accounts, loans and mortgage applications, and as a result more and more transactions are moving online. Both challenger banks and traditional banks are moving towards a more digital centric approach: for challenger banks, this provides a perfect platform to gain a more aggressive market share; traditional banks are looking to modernise and adapt to cater for a more digitally driven generation.
However, in a world where data breaches are becoming commonplace, persuading a customer to share their personal and financial details online requires two important things: trust in the institution and a positive user experience. Fail on either of these levels and the customer will likely terminate any transaction before signing on the dotted line. In addition, the challenge for businesses as they digitise their services is to quickly and confidently verify customer identity.
Online banking is governed by special regulations, such as the Know Your Customer (KYC) standards set out in the EU's Third Anti-Money Laundering (AML) Directive. This means that handling online transaction processes in the financial sector is considerably more challenging than it is in other sectors. Since the 2008 financial crisis, global institutions have been fined US$26bn for violations relating to AML and KYC regulations. With this in mind, it's imperative that businesses adhere to regulations while still providing a fast and convenient service. This, after all, is why customers have chosen to sign up online in the first place, rather than visit a traditional institution.
SEE ALSO: 
Artificial Intelligence (AI) powered technology, with tools such as facial recognition, allows organisations to address these concerns. These solutions use algorithms to read security features embedded in ID documents, such as driving licenses and ID cards, in order to detect forged identities. Facial recognition is today considered to be a preferred biometric benchmark and can enable financial institutions to accurately and securely valid customer authenticity, without pulling consumers into a timely and drawn out process.
Facial recognition is already accepted as a valid method of ID in the financial sector across Europe – even in the most highly regulated countries such as Austria and Germany. However, it's not just the financial sector which is benefitting from facial recognition software. More organisations and departments are starting to roll this out as a way to help validate identity. In fact, anyone with a new Apple smartphone will already be aware of the technology. Apple recently switched out its fingerprint identity for facial recognition software, and we are seeing other sectors such as online gambling sites look to support this as valid method of ID.
Other organisations are also looking at ways to embed facial recognition as a way to improve services. Dating sites, social media platforms and PlayStation games are starting to consider ways in which facial recognition can enhance their service. Likewise, Amazon recently announced its plans to look at using facial recognition to support Alexa when it comes to making purchases.
Biometric identification methods that are already established in the public sector can also be of interest to private companies, and we are likely to see more organisations deploy this. It is a fast and effective method of customer authentication, already proven within the banking industry – one of the most highly regulated industries in Europe. Facial recognition will only continue to grow and encompass more industries and sectors as we become focused on a digitally driven world.