The importance of people in executing digital transformation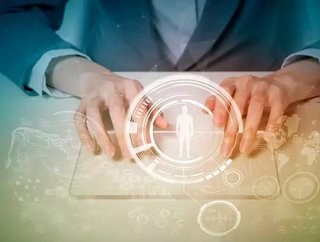 Sherlock Holmes and Dr Watson. Batman and Robin. Morecambe and Wise. These are iconic duos whose value is greater than the sum of their individual parts...
Sherlock Holmes and Dr Watson. Batman and Robin. Morecambe and Wise. These are iconic duos whose value is greater than the sum of their individual parts. Put simply, one wouldn't work without the other. The same concept can be applied to digital transformation and the critical role that people play in the overall process. Whilst technology may be a key enabler to business transformation, people are integral to the fabric of the Digital Workplace.
What is a Digital Workplace? It is everything the people in a business need to get the job done. From devices and applications, to locations, data and intelligence. The needs of users define what Digital Workplace means for a business – from the systems and tools used, to the networks that connect them. From how a business plans, provisions and deploys technology, to how it proactively and responsively supports users. An effective digital workplace requires a holistic and integrated approach - a delicate blend of people and technology.
See also:
Blending humans and machines
When we talk about technology we aren't just discussing servers or devices, software or platforms; we're referring to how people use these technologies to be more productive. Despite this, many organisations continue to invest in technology first, and people second, with a focus on machines and algorithms, rather than users. The industry has been premised upon the concept of dictate and control, and until recently the voice of users has not been heard. IT would typically seek to presume the needs of the users and provide solutions that were based upon an IT perspective of cost minimisation and standardisation, thereby reducing the empowerment and enablement of the user base. 
This approach has backfired in recent years as users have become more "enlightened" through their home technology experience and through the emergence of Shadow IT. The Digital Workplace recognises that enablement and empowerment of users is key to success. By providing effective IT solutions to users, businesses can gain greater customer intimacy, improve collaboration and maximise productivity. These outcomes can only be achieved when considering the user perspective and how, when, and why they interact with the technologies and services within the Digital Workplace.
Enabling employees to access intelligence, share knowledge, exchange ideas, and work effectively in teams across disciplines is fundamental for a vibrant culture of collaboration, exploration and co-creation. This will increase employee productivity and satisfaction and in turn, support a business's ability to retain existing staff and attract new ones. The Digital Workplace is about accomplishing more in new ways by enabling new workstyles made possible by the technologies businesses now have at their disposal.
Digital strategies to meet employee expectations
One must acknowledge that a traditional workplace is no longer a place where employees go. The lines between professional and personal lives have blurred. Gone are the days of being glued to a desk, in an office building from nine to five. Catering to this change is the idea that businesses can enable their employees to work effectively and securely wherever and whenever they need to deliver key business outcomes.
Digital strategies and solutions for the digital workplace meet the specific needs of their employees' individual workstyles. Just introducing the concept of digital workplace isn't enough. Businesses needs to understand when to personalise IT and when to standardise. Achieving this balance is a challenge in itself, as only one in five employees feel their employer is great at providing access to the technology they need in order to do their jobs well.
To address the disconnect between users and technology, businesses must work harder to understand how their users behave, analysing workstyles to ensure that new technologies match their needs as well as the overall business needs. A challenge, for CIO's in particular, is managing limited internal resources.  Therefore, by analysing and understanding users' behaviour, IT leaders can make wiser decisions about where to invest in technology.
Would Sherlock Holmes have succeeded in solving 'A Scandal in Bohemia' without his trusted sidekick Dr Watson? Would Batman have toppled Bane without the help of Robin? Will digital transformation initiatives succeed without taking into account the people who are implementing these solutions? I think not.
The people element of digital transformation is just as important as the technology perspective. The business-case for any new investment in technology must carefully consider how it enables people and processes; integrates with existing infrastructure; increases value; and mitigates risk. Ultimately, business leaders need to realise that a fully enabled Digital Workplace is a key part of a successful business strategy.
Paul Bray, Chief Technologist for Digital Workplace, Computacenter