Industry leaders Parcel Perform secure $20m in funding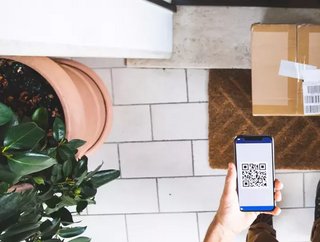 SaaS leaders Parcel Perform has secured US$20 million in a Series A funding round led by Cambridge Capital with participation from SoftBank Ventures Asia
The leading cloud-based delivery platform, Parcel Perform, have taken on a strategic investment from global blue-chip investors to drive continued expansion and technological innovation.
"Parcel Perform is uniquely positioned to capitalize on this opportunity with its enterprise-grade solutions and its globally standardised logistics data integrations. We are thrilled that our investors recognise our ability to build a sustainable and profitable business by serving some of the most sophisticated enterprise customers worldwide to help them boost their customer satisfaction online," said Dr Arne Jeroschewski, CEO and co-founder of Parcel Perform. 
Parcel Perform's platform is utilised by e-commerce businesses worldwide and is looking to establish a regional headquarters in North America, the company's headquarters are based in Singapore. This funding will support this as well as strengthening the company's footprint in Asia and Europe and growing its employees up to 150 by the end of the year.
Parcel Perform's complete solution for end-to-end shipment tracking
Led by Cambridge Capital, the Series A funding round includes new investor SoftBank Ventures Asia and existing investors including Wavemaker Partners and Investible.
"After evaluating many companies worldwide, we believe that Parcel Perform simply offers the best visibility and experience solution. They have built a unique value proposition for brands, marketplaces and carriers, with the most complete solution for end-to-end shipment tracking," said Benjamin Gordon, Managing Partner of Cambridge Capital.
Currently, Parcel Perform manages over 100 million parcel tracking updates daily. The company do this by providing real-time visibility of tracking data and helping businesses to increase customer lifetime value by up to 40%.
With an increase in revenue since the pandemic, Parcel Perform is already profitable and continues to see significant growth. Since the onset of the pandemic revenue grew by 5x.
Funding for global expansion and AI investment 
The company will use this funding to cement its technology leadership, support its global expansion and help recruitment efforts. To cement its technology leadership the company are looking to invest in further artificial intelligence (AI) solutions, building out its technology offerings.
By the end of the year the company looking to invest in a further 50 employees globally to grow its team from 100 to 150.
By standardising last-mile delivery data across over 700 carries worldwide, Parcel Perform founding team have access to the largest data set in the industry. They achieved this by leveraging their own industry expertise and built a successful, profitable global business.
Dana von der Heide, CCO and co-founder of Parcel Perform spoke of what the company set out to achieve, she said: "We set our hearts on building a scalable, sustainable and customer-focused enterprise software company."