Infrastructure monitoring plays a key role in cybersecurity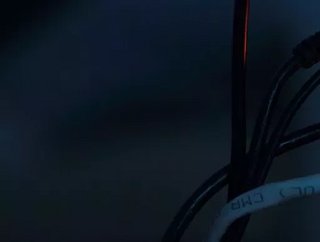 Infrastructure monitoring can play a critical role in preventing cybersecurity attacks, says Daniel Sultana, regional director for Asia Pacific at Paess...
Cyberattacks are becoming more sophisticated, complex and frequent and both public and private organisations are increasingly being targeted. But there's a question that may not be being asked enough: how can infrastructure monitoring play a critical role in preventing and responding to these constant cybersecurity challenges?
It may surprise most organisations that they have almost certainly already been a victim of a cyberattack and it is also quite likely they could be experiencing some form of cyberattack currently, but what are the real implications? Cybercriminals are constantly developing more intelligent digital threats, which can be released in various ways.
A cyberattack can cause a significant impact that will affect organisations in ways they have never imagined. IT systems may get shut down for long periods of time, losing capabilities as fundamental as email and web connectivity, customers and suppliers may leave or sue, deals may fall through, regulatory bodies may impose fines and executives may lose their jobs.
In my region alone, cybersecurity attacks are estimated to cost Australian businesses up to AU$29 billion per year according to PWC, which is equivalent to 1.9 per cent of Australia's GDP.
Understanding the risks
Assessing an organisation's risks is absolutely critical to building the cyber resilience needed to protect it from cyber threats and different types of organisations will have different priorities and also varying levels of exposure.
Security budgets and resources are limited so it is advisable to focus on the services and infrastructure that matters the most. Whatever an organisation needs to fulfil its mission, maintain its competitive edge or to keep operating. These critical infrastructure assets should be protected as a priority, for example, a betting site or retailer's eCommerce front end or an online share trading platform's high-speed connectivity to make instant trades.
Organisations today should place a much higher priority on the importance of securing their IT infrastructure. They assume it is sufficiently protected by a reliable firewall and an up-to-date virus scanner. However, cybercriminals are developing more sophisticated methods of infiltrating an organisation's technology environment. Security programs sometimes only recognise trojans and worms after they are released, when it is already too late. As soon as the threat has access to one device, it's usually just a matter of time before the entire system has been compromised.
The result is often data manipulation and loss, or takeover of computing capacity for criminal purposes. If the organisation's systems malfunction because of a malware attack, business communications and order processing will stop functioning. The IT administrator will have a time-consuming search for the exact source of the problem. Which components of the security system have failed? Which areas or components have been attacked by malware? In order to avoid such incidents, the complete IT infrastructure should be protected.
Layers of defence
Organisations must establish a strong baseline of preventative, detective and responsive controls and prioritise these controls to improve cyber resilience. A clear focus on implementing layers of defence and monitoring them is imperative. In order to guarantee complete infrastructure protection, monitoring should not be ignored. Targeted application of this type of solution can significantly raise the level of security in the IT environment and this is particularly important due to the heightened Covid-19 risks.
Only an all-encompassing security strategy can offer companies sufficient protection in the context of risk management. Infrastructure monitoring serves as a supplementary, strategically important module in IT security, which should go above and beyond the use of firewalls and virus scanners. 
In order to ensure the entire technology infrastructure is protected as strongly as possible against malware attacks or failure, absolutely everything must be monitored. Recognition of trends and developments is a significant factor in exposing looming threats.
Infrastructure monitoring provides exactly that early warning system required, making it an important extension to the security strategy.
Daniel Sultana is regional director for Asia Pacific at Paessler.