INNIO: One year into a bolder future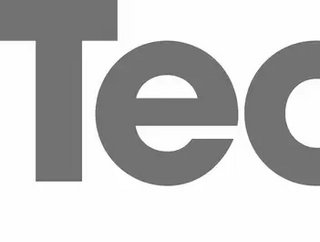 In November of last year, Austrian energy and engineering firm INNIO completed its carve out from General Electric, acquiring the company's distribute...
In November of last year, Austrian energy and engineering firm INNIO completed its carve out from General Electric, acquiring the company's distributed business. As a result, INNIO now owns the Jenbacher and Waukesha gas engine product lines, the digital platform and related services offerings, with main operating sites in Austria, Canada and the United States. 
"This is an exciting time to emerge as a stand-alone energy company. With the continued growth of renewables across the globe and the increased emphasis on energy efficiency, INNIO is well-positioned to be a key enabler and integral part of the energy transformation," said Carlos Lange, president and CEO of INNIO at the time.
Now, as INNIO approaches its first birthday, Gigabit takes a look at the progress and ongoing strategy of one of the world's youngest energy companies. 
The meaning of INNIO 
INNIO chose its new name by looking at three things: heritage, product and context. "We call upon our rich legacy in the power and gas compression space and combine it with pioneering technology to bring our customers affordable, reliable and sustainable solutions for the future." 
INNIO stands for innovation, inspiration, ignition and more. 
Two beating hearts 
At the core of INNIO's operations are two gas engine brands with a history stretching back for more than 80 years. Jenbacher gas engines come in a power range reaching from 200 KW to 10 MW and can run on natural gas or a number of substitutes. More than 48,000 Jenbacher gas engines have been delivered in 100-plus countries since the brand's launch. INNIO sells Jenbacher Types 2, 3, 4 and 6, as well as the J920 Flextra and J624 models. 
SEE ALSO: 
Of equal importance are the Waukesha gas engines. Famously hardy and capable of operating in high stress, isolated conditions while delivering mission critical power. "Waukesha engines meet emissions compliance levels in diverse applications around the globe. And, by offering both rich -and lean-burn Waukesha reciprocating engine designs, we can help you make smart choices," according to INNIO. 
In addition to the engines themselves, INNIO offers digital solutions, maintenance, training and support services to its customers.
"The fuel-flexible Jenbacher gas engines can deliver reliable performance with efficiencies of more than 90% with special gases," said Lange. "INNIO supports customers with tailor-made solutions and takes into account all major parameters—ranging from special gas requirements, specific emission standards and the electrical and thermal efficiency rates required to the individual economic criteria."
INNIO is continuing to position itself to play a defining role in an energy industry being reshaped by environmental concerns and an increasingly digital landscape.  
"We are already using regenerative fuels such as hydrogen in our Jenbacher gas engines. In cooperation with the LEC, we are further developing this technology and plan to demonstrate by 2021 that a Jenbacher gas engine can run on up to 100% hydrogen or methanol," said Lange at a recent INNIO technology forum. "INNIO will continue to make significant investments in research and development and will further expand its technological leadership in power generation based on regenerative gases. In specific, hydrogen and hydrogen carrier gases produced from surplus energy such as wind or solar power, which are storable for a longer period of time."