The ins and outs of next generation telematics technology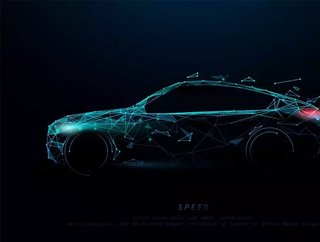 There are real synergies between the development of next generation telematics with what car manufacturers need to achieve...
Most people think about telematics as a black box fitted to the car that monitors their driving. It's a bit big brother but for young drivers it's often the only way they can afford insurance. Telematics insurance has been around for over 13 years yet today represents just 3% of all motor policies.
If you make that black box something drivers value in its own right then you can make telematics insurance attractive to older, more experienced drivers. In doing so, it would help to reduce road casualties and ultimately make car insurance cheaper and more of a valued service than a grudge purchase. It becomes less about big brother and more about feeling safer and more empowered by the technology.
The problem with telematics devices to date has been the cost – both the device itself and the fitting – it meant that it was only really viable for insurers to offer to the highest premium customers – i.e. those statistically at the highest risk of accidents in the 17-25 age group.
When you consider the popularity of dashcams, the natural progression would be to add telematics technology into a dashcam-like piece of kit and sell this directly to consumers. HD camera with night-time vision, ADAS, AI and Voice would make it a more exciting proposition and offer a way for drivers to leverage their driving data to their benefit.
If they had an accident on a quiet country lane, second by second data would show what happened, the Voice on the device would kick in to ask the driver if they are OK and if there's no response, alert emergency services.
The data would then support them through the claim, helping to speed the whole process by providing data and video footage, with the customer's consent. Perfect for proving an accident was caused by another driver – no more: "he said, she said". It could also help customers access cheaper insurance.
However, this type of device requires professional installation so not all of the operational challenges are solved. 
Self-installation of the device is far more cost-effective and convenient for the customer. This is where solar energy can play a vital role. Advances in technology means that today it is possible to combine military grade GPS, highly sensitive accelerometer, AI automated crash detection and Voice controls plus SIM card enabling hands free communication in one device which sticks to the windscreen of the car.
However, the most important point about this kind of next generation telematics technology is the highly accurate and secure data it can deliver to help create asset value. By this I mean the data enables services that support the driver when they need it most - at the time of an accident.
The benefits offered by this combination of technology will be part of the services that will come as standard in cars in the future and I see real synergies between the development of next generation telematics with what car manufacturers need to achieve in terms of vehicle safety and environmental standards.
Environmental targets are now top of the Agenda as the deadline for all new cars to be EV has been brought forward to 2030. Solar could help solve some of the big challenges around charging and repair costs if it formed a fundamental part of car design.
By Mike Brockman, CEO, ThingCo