International Women's Day: How the tech industry can push for gender balance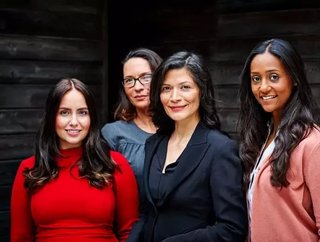 From COO of Facebook,Sheryl Sandberg, toCEO of Youtube, Susan Wojcicki, women have continued to make waves in the technology business. Yet, whilst more...
From COO of Facebook, Sheryl Sandberg, to CEO of Youtube, Susan Wojcicki, women have continued to make waves in the technology business.
Yet, whilst more women are dominating the headlines, they are still largely underrepresented in boardrooms across the globe. In fact, according to stark research by INvolve, more people called David and Steve head up FTSE 100 companies than women and ethnic minorities.
Elsewhere, in the UK, only 15% of employees working in STEM roles are female, according to PwC, whilst in the US, women make up less than 20% of technology jobs, according to research by Evia. It may make for disparaging reading but things are changing, slowly but surely, for the better.
SEE ALSO:
Today (March 8) marks International Women's Day: a global day celebrating the social, economic and political achievements of women. It's also a day which calls for action to accelerate gender parity. The theme of this year's event is #BalanceforBetter, highlighting that gender balance isn't just a women's issue, it's a societal issue. Whether campaigning for equal wages or calling for a crackdown on harassment, now the race is on to create gender-balanced boardrooms, a gender-balanced workforce, and a gender-balance in wealth.
Pushing for diversity is an important societal issue but it's also important for the business world too. Greater diversity in the workforce equates to a greater range of opinions and experiences so it's an important business asset and a win-win for everyone. In fact, in a 2015 study, McKinsey found that companies in the top quartile for gender or racial and ethnic diversity are more likely to have financial returns above their national industry medians.
Leading by example
PwC's own study, Women in Tech: Time to Close the Gender Gap, revealed that only 3% of women cite a technology-based career as their first choice, due to both a lack of resources and information from a young age and role models within the industry.
Speaking to Gigabit magazine, Neelam Sandhu, Senior Director of Business Operations, Office of the CEO at BlackBerry, said that one of the biggest hurdles facing women in the technology sector is the lack of female role models. "Women don't have those same role models or examples as men to look up to or emulate," she observes. "But I do think that's changing."
Vicki Batka, Vice President of Cisco's APJ Partner Organisation, echoes the importance of mentoring, telling Business Chief that she herself acts as a mentor. She has noticed that for some, a conversation with an experienced leader is all it takes. "Especially when I talk to females, usually they know what they need to do, they just need someone to listen and help reassure them," Batka comments. As a mentor, she sees self-image as a key challenge faced by women especially in STEM fields.
"A female will look at a job spec with 10 attributes and say 'I've only got five so I won't be successful', whereas a male might say 'I've got two; I'll go for it'. Sometimes, you've just got to go for it. I spend a lot of time talking to people about how to use their network."
It all starts with education
Undoubtedly another hurdle lies in education. According to research from the non-profit organization Girls Who Code, despite 74% of girls showing an interest in STEM (science, technology, engineering and mathematics) in US middle school, only 0.4% select degrees in this subject area. Sandhu contends that if we want to "increase the pipeline of women in STEM and that starts with education."
"We need to work on creating an environment where women feel comfortable learning STEM topics," she says. "Not only is the professional environment male-dominated, but the education environment is too. So, creating that environment or community where women feel comfortable in STEM is important."
Family-friendly work environments
Creating gender balance isn't just about hiring more women though, it's also about retaining them. Striking a work-life balance can be an insurmountable challenge for many. However, if you're a woman with children this challenge can increase tenfold.  Bola Adekoya, Software Engineer at Civica Digital, highlights how creating family-friendly working conditions is a vital step if we want to achieve gender balance in the technology industry. "Encouragingly, lots of companies have already put flexible working measures in place to help women find a balance between their family and work life," she says.
SEE ALSO:
"That said, returning to work is not always feasible for all women due to the cost of childcare. This is an area where employers and the government could really support working women, for example by creating subsidies or establishing workplace creches.
"They should be able to have the family life they want and a fulfilling career that not only pays the bills but also makes them happy.  Whether in tech or any other field, society still has a long way to go to help women find their balance."
Self-belief
Faced with this series of hurdles, being a woman in the technology space can be an uphill challenge. Rebecca Karch, Customer Success Director at Delphix contends that when faced with adversity it's important that women champion themselves and believe in their own skills.
"Don't back off," she says. "Keep on 'leaning in' and assert yourself. You have valuable ideas worth contributing and deserve to be taken seriously. It's not a popularity contest, so it's ok to seem a little pushy."
Shelly Hershkovitz, Product Manager, Research & Innovation at Imperva, echoes this message saying: "Be confident in yourself. It can be a daunting task being a woman in a male-dominated team, but always stand up for yourself.
"If anyone is acting prejudiced, never be too afraid to call them out. No matter what situation you find yourself in, listen to your inner values and beliefs – that way you can always rest assured that you are doing the right thing."
Business benefits
Gender equality is by no means just a women's issue. Jill Morris, Senior HR Business Partner at Hitachi Vantara, contends the business case for gender equality noting: "On International Women's Day, businesses must recognise the ongoing gender imbalance as a major concern. While we've certainly made positive progress over the last couple of years, there's still a long way to go until the technology sector is truly diverse.
"Breaking down established gender biases and empowering young women interested in STEM – no matter their level of expertise – should be made a primary concern for any modern business. Why? Diversity is proven to increase workplace creativity, performance and ultimately a business's bottom line."
Looking forward, the technology sector should help forge a more gender-balanced world, celebrate women's' achievements and raise awareness against bias. It will help the technology sector flourish, inspire new talent and make a truly positive difference for women.