IoT will unlock the potential of cloud, the edge and blockchain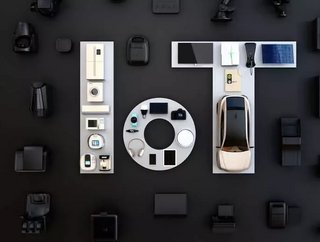 Joseph Denne, CEO of Edge, analyses the evolving relationship between the Internet of things (IoT), blockchain, edge computing and cloud infrastructure...
Joseph Denne, CEO of Edge, analyses the evolving relationship between the Internet of things (IoT), blockchain, edge computing and cloud infrastructure. 
Technology is moving at an incredibly rapid pace, even if the recent "blockchain bubble" may have burst, the ups and downs in technology progression is far from over.
These cycles are highly important when it comes to technological evolution as learning and refinement helps to make technology fit for purpose. An area that has been emerging as a relatively new theme over the last few years is edge computing, how it will complement or even replace centralised clouds and how it will help meet the demands of the ever increasing volumes of data generated with the evolution of a "smart" world.
There are some staggering predictions when it comes to this proliferation of data. Global population increases are not slowing down and developing economies are seeing more and more people acquire mobile devices. On top of this, developed economies are seeing the number of smart devices grow exponentially. This trend will only accelerate as more cities become "smarter", which is another very emerging and topical movement.
As a result, it is little wonder that 29bn connected devices are expected to be in operation by 2022 and over 75bn IoT devices by 2025 worldwide. The forecasts vary widely from source to source, but the trend is undeniable. So, how will all this data be verified, managed and, most importantly, protected?
Whilst blockchains were in existence for many years before Bitcoin was even conceived, it is the "blue-chip" cryptocurrency that has brought blockchain to the mainstream. Its strongest attributes, encryption and avoiding double counting, is what makes it so powerful in technology infrastructures today and why so many industries are implementing it to help store, manage, access, reconcile and secure data in a more streamlined manner. Our own experience has taught us how revolutionary blockchain is, and how it is a natural fit for edge computing.
We are now seeing demand for edge computing in multiple industries as the distributed nature of the technology allows for secure, fast and scalable computing. As more smart devices come online and the amount of data generated increases, centralised cloud systems will remain relevant and important, however more data will need to be processed at the edge of networks. Centralised cloud systems are increasingly suffering from performance issues, security problems and data protection.
Edge networks are effectively decentralised clouds that process data at the edge, reducing the number of "hops" that data has to take in order to be validated by large centralised data centres (aka clouds). This improves latency, which is particularly important in robotics and automated systems, so that they can be more responsive and perform better.
SEE ALSO: 
Edge computing can serve to bring down IT infrastructure costs, for example in hosting. Not only does data not have to travel as far, there's less hardware needed, which in turn is also of huge benefit to the environment. Most websites are built using solutions such as WordPress or Wix which in turn are hosted on clouds like Amazon AWS or Microsoft Azure. Very soon websites will be built using software solutions that are hosted on edge networks, at a fraction of the cost of traditional cloud based services.
But one of the most exciting areas where the technology is expected to make a real impact is facilitating the evolution of smart cities. Around the world there are many cities that are already making use of sensors to automate things such as street lights turning on and off to conserve electricity, parking, waste management and even shopping. In certain parts of China, bin lids will only open on facial recognition leading to more efficient waste management. Soon you will be able to walk into a café, sit down and have a coffee and simply walk out with payment being automatically taken from your bank account. The number of both cities and smart technologies is growing rapidly and at such a pace that the cloud simply will not be able to cope at the speed and computing capacity required.
It is not hard to see the validity of the predictions of many billions more connected devices becoming a reality and the exponential amount of data that will need to be managed. This IoT proliferation will be served by a myriad of technologies. We believe edge computing will play a fundamental part in the way data is processed, managed and stored, and the way we see this happening quickly is if we can allow people to lend their spare computing capacity to become a part of the new cloud.
Joseph Denne is CEO and Co-Founder of Edge, the webservices business built on blockchain technology providing a fast, secure, cost effective alternative to cloud computing via its global edge computing network. Edge offers the ability for businesses to reduce their expenditure on IT infrastructure and benefit from hosting or building their own applications on the network at a fraction of the cost of existing cloud services, whilst allowing individuals to monetise their spare computer capacity by connecting to the Edge network.
Joseph is an expert in multi-agent and blockchain technologies as well as big data and machine learning. Previously, Joseph was Group Technical Director for the Leo Burnett Group, founder of multi-award winning technology company Airlock, the Technical Director at Chime Communications and a member of the technology board at the BBC.