Irisbond Hiru primed to exploit eye-tracking boom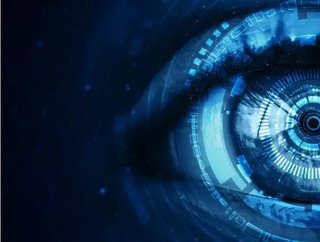 Irisbond has launched Hiru, the world's first multi-platform hands-free eye tracking device, into a market segment expected to triple by 2025...
Irisbond has launched Hiru, the world's first platform-agnostic hands-free eye tracking device.
Currently worth $368 million, the eye tracking market is expected to grow threefold in the next five years, reaching a value of $1.1 billion by 2025. Growth is being driven by healthcare and marketing, the latter for personalisation and behavioural monitoring.
Irisbond, based in Spain, says it is making deals with companies in the neuromarketing, automotive, research, industry 4.0, smart homes, robotics, health and education industries.
The technology can be incorporated into any number of devices, including computers, tablets, ATMs, access systems and lifts.
Eye tracking has been given a boost as companies search for touch-free interface solutions during the Covid-19 pandemic.
How does eye tracking work?
Advanced AI-based software algorithms, combined with state-of-the-art hardware, capture eye movement and translate it into precise orders on a user interface. The calibration process is very intuitive and fast, calibrating the user's eye in a few seconds. Irisbond technology is already used by augmentative and alternative communication (AAC) market leaders such as the NHS.
'A giant step'
Eduardo Jauregui, CEO and co-founder of Irisbond, said, "As a start-up we are very proud to be able to launch a world's first technology that can have huge implications across any industry. With Hiru, companies have the freedom to design and develop eye tracking capabilities into any type of technology.
"This is, without a doubt, a giant step forward in eye-tracking technology which previously was very limited on its applications. This launch will improve key aspects such as cost, time and usability. An inspiring use case for Hiru is creating solutions that are suitable for people with reduced mobility, facilitating a more inclusive world for everyone."
Hiru will be on sale to the public from January 2021.