Jumio's free AI Verification Services for COVID-19 Relief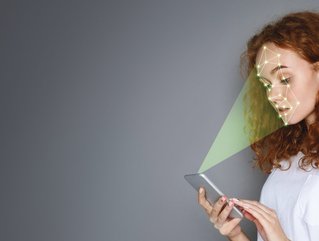 Jumio Corporation, the global leader in AI-powered verification technology, will provide free...
Jumio Corporation, the global leader in AI-powered verification technology, will provide free identity verification services during the COVID-19 crisis
Jumio said the free identification services will be provided to all qualifying organisations that are involved in relief efforts and assistance related to COVID-19.  
It explained that, during the coronavirus crisis, organisations have an urgent need to quickly and effectively "identity proof" patients and workers, often remotely. Online identity verification can solve this problem. 
Accordingly, the free services are provided through it's AI-powered, fully automated solution, Jumio Go. 
Jumio Go offers remote user verification in three simple steps:
ID proofing check

Similarity checks that compare face and photo

Liveness checks that ensure the person holding the ID is present

Definitive results - the product is capable of delivering an instant confirmation of identity


Other benefits of Jumio Go include streamlined user onboarding, easy integration into existing systems and processes, real-time identification results and resilience against fraud like deepfake crime.
The latter is particularly important during times of vulnerability and crisis, when criminals have a greater opportunity to scam, attack and misrepresent. 
Jumio is a trusted real-time, friction-free identity verification provider for the likes of Monzo, Airbnb and easyJet.
Jumio Go for Good
Jumio Go Remote User Identification will provide services to those qualifying organisations in three key areas:
Telehealth: Social distancing and spread prevention methods in many countries across Europe mean that anyone with mild COVID-19 symptoms should not be attending face-to-face medical appointments. Diagnosing and treating patients remotely is vital, but so is the confidentiality of medical appointments. Jumio Go can quickly enable telehealth services, thus protecting doctor-patient interactions. 

Online education and testing services: In the blink of an eye, nearly all education has been forced to go remote, with classes and exams now being held virtually. In such an environment it is difficult for organisations to know if the actual enrolled student is participating in an online curriculum or exam. AI-powered identity verification means the integrity of virtual classrooms and testing environments can be maintained.

Other essential services: With masses of volunteers aiding crisis efforts, there remains a responsibility to protect those who are vulnerable. By verifying drivers, volunteers and other employees providing care and services to those who are affected and vulnerable. 
About the company
Jumio was founded in 2010 by Daniel Mattes, an Austrian internet entrepreneur and venture capitalist. Since then, the company has verified more than 160 million identities issued by over 200 countries and territories from real-time web and mobile transactions. 
In 2017, Jumio expanded its global footprint with new offices in London, New York and Rajasthan, India. By the end of June 2019, the company reported its largest sales quarter in history: a growth of 45% in sales over the same quarter in the previous year.
For more information on all topics for FinTech, please take a look at the latest edition of FinTech magazine.