JumpCloud raises $75mn for secure cloud directory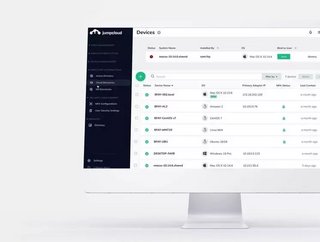 Denver, Colorado-based JumpCloud allows IT teams to manage user identities securely and connect them to resources in the cloud...
Denver, Colorado-based allows IT teams to manage user identities securely and connect them to resources in the cloud.
The company operates a cloud directory platform that gives control over user access from devices in any location, for increased security. It says its solution is used by more than 100,000 organisations, many of them using it for free by virtue of its software as a service (SaaS) model. Paying customers include GoFundMe, Grab and Foursquare. 
With the ongoing COVID-19 pandemic creating a mass uptake in cloud technology, the company has found new impetus as IT teams seek to connect remote users to the resources they need while remaining secure.
Since its foundation in 2012, the company has . Its latest , announced yesterday, saw the company raise $75mn from lead investor BlackRock, alongside General Atlantic, who have invested previously.
In , Rajat Bhargava, CEO and co-founder, said: "Our market opportunity is exploding as organizations realize legacy domain based approaches to IT infrastructure have become barriers to securely getting work done. JumpCloud offers a solution that is both comprehensive and simple – making it easier for IT to adopt a zero trust access model without infringing on employees' ability to do their jobs. With this investment, we will continue our focus on product-led growth, while scaling the business to meet the needs of users and customers around the world."
The company said it would use the funding to expand product development, as well as invest in marketing and sales globally.
"JumpCloud is filling a critical need in the market as companies grapple with the complexity of a remote workforce, and we are thrilled to be leading this round to help further accelerate the company's success," said William Abecassis, head of Innovation Capital at BlackRock.
(Image: JumpCloud)