Learning As It Should Be - LearnUpon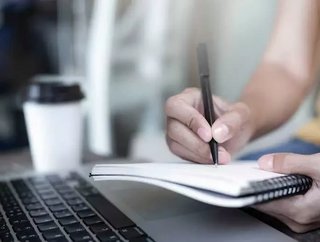 We take a closer look into LearnUpon, a training platform that specialises in helping businesses get the most out of corporate learning. Business Overv...
We take a closer look into LearnUpon, a training platform that specialises in helping businesses get the most out of corporate learning.
Business Overview:
LearnUpon is founded on more than 25 years of eLearning experience. Started in 2012 by Brendan Noud and Des Anderson, their mission is to help you get more out of corporate learning. By putting your goals first, LearnUpon makes sure that every learning opportunity is an experience that advances your employee, partner, and customer success. At LearnUpon, employees are committed to putting your business at the heart of everything we do. They have built a strong, committed culture that shines through in every interaction so that together we can support you in achieving your learning goals.
Why LearnUpon?
A powerful, practical learning platform - We believe corporate learning should be effective to manage, track, and deliver. LearnUpon ensures you can deliver training that adds real value to your business.

Quick to set up, easy to use - Nothing's more important than an LMS that you and your learners can use. Quick and easy, it's simple to deliver impactful, accessible training with LearnUpon.

Scale your training and your business - Don't let your LMS slow down your business's growth. Built to scale, LearnUpon helps you train every learner and every audience so you can meet your specific learning needs.

A committed, knowledgeable support team - Be guided by our outstanding reps. Capable, committed, and available 24/7, you'll experience the best customer support in the business.
What is an LMS?
When tasked with finding a suitable LMS, often people don't even know what an LMS is. Don't worry. Most people have used an LMS at one point, some without even realizing it.  Here's an explanation of what is a Learning Management System? And what does an LMS do? Some basic information: The definition of an LMS is "A learning management system (LMS for short) is a software application that is used to administer, track, report and deliver training". In simple terms, a Learning Management System or LMS, allows you to create, deliver and report on training courses and programs. That's it boiled down to its most simple form. Similar to describing accounting software, as software that helps you do accounting. There's much more detail involved, but that's a good start.  There are hundreds of LMSs to choose from. Each is different. This is why businesses find the process of selecting an LMS complicated.
LearnUpon's solutions:
Employee training: Enhance employee knowledge and success.

Customer training: Improve customer adoption, retention and loyalty.

Partner training: Advance partner knowledge, loyalty and mind share.

Compliance training: Achieve and record compliance. 
LearnUpon and mytaxi:
The popular taxi booking app, Hailo, waved goodbye to commuters when it merged with Daimler subsidiary mytaxi, making it Europe's largest taxi e-hailing company. In Ireland alone, 10k+ Hailo drivers needed to be prepped for the move and trained on the new app in time for mytaxi's launch. To do this, Hailo turned to LearnUpon for a quick to set up, intuitive learning solution. Within 5 weeks they'd taken their new training program from inception to roll out, designing the content, building and testing the course, before successfully releasing the training to their 10k+ registered drivers. To support this high stakes app migration, mytaxi needed to train a large number of mobile users in a short amount of time. That's when Hailo got in touch with LearnUpon. After discussing a strategy for driver training, they found that LearnUpon's easy-to-use, quick to set up, and highly scalable solution was exactly what they needed. They could also be confident that a Customer Success Manager would be on hand to consult on their implementation plan, ensuring they could achieve their goals. The training needed to look great on mobile, so LearnUpon's responsive design was a natural fit, as all courses automatically resize for mobile display. LearnUpon also made the training accessible anywhere, anytime for Hailo's busy drivers. From their first orientation in LearnUpon it took their team just five weeks to design and build their app migration courses, to rolling the training out to drivers in Ireland. Flexible, scalable, and offering excellent success and support, LearnUpon were the perfect training partner for Hailo's app migration; so when mytaxi launched, their drivers were prepped and ready to go!
Learn more about LearnUpon, here.