Liftr Insights adds Oracle Cloud to its cloud dataset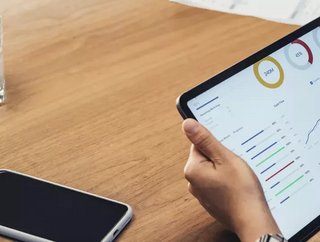 This addition to Liftr's dataset means Oracle Cloud will now supplement its existing coverage of top cloud providers Aliyun, AWS, Azure, and Google Cloud
Liftr Insights is a pioneer in market intelligence covering the hyper-scale cloud infrastructure market. The company has added Oracle Cloud to its Cloud Components Tracker, its existing public cloud component data covers Aliyun, AWS, Azure, and Google Cloud.
The company generates market intelligence for portfolio managers and research analysts as well as supply chain customers. 
"Our timing is perfect," said Tab Schadt, CEO of Liftr Insights. 
"Oracle recently announced bold objectives to expand their hyper-scale cloud infrastructure. Our clients get a front-row seat as Oracle grows," he added.
As well as providing tracking history, Liftr Insights data also allows investors to compare Oracle's growth against its peers.
Schadt also commented: "Our clients know how our experience, data skills, and deep expertise save them time and effort attempting to collect this complex type of information." 
Liftr Insights: expanding its coverage of the public cloud market
By adding Oracle to its dataset, Liftr Insights has increased its existing coverage of the public cloud market to an estimated 70%.
This expansion provides its customers with deeper insight into the components being consumed by companies including Intel, AMD, Nvidia, Xilinx, and Ampere Computing.
Additionally, the information will also help refine knowledge of the adoption of processors based on the ARM architecture.
As many cloud providers are growing to meet the demands of the market, Liftr is also dedicated to expanding to provide its customers with up to date insights. Schadt explained: We're excited to follow the changes. Our clients appreciate the increasing value in Liftr data."
Cloud companies have been adopting bold objectives in recent years and months. Now, Oracle data helps reveal semiconductor trends. 
For example, following AWS's lead, Oracle began developing its own chip to supplement the chips from Intel and AMD. In the past month, Aliyun announced it would also begin developing its own processors, following the lead of AWS and Oracle.
Also, Oracle was one of the first to add Ampere Computing components in their public offerings, ahead of a recent release by Aliyun.
With its dataset providing market intelligence from these cloud companies, Liftr Insights enables technology investors to easily ingest this timely, standardised and operationally-compliant information into their predictive financial models.