McAfee Labs report finds cyberattacks target healthcare and social media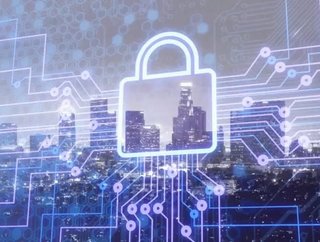 Computer security software firm McAfee Labs has released the findings of its Threats Report 2017 examiningthe rise of script-based malware. Recent high...
Computer security software firm McAfee Labs has released the findings of its Threats Report 2017 examining the rise of script-based malware.
Recent high-profile cyberattacks, such as WannaCry and NotPetya, meant that the healthcare industry surpassed the public sector to report the greatest number of security incidents in 2017.
Both WannaCry and NotPetya lacked the capabilities necessary to extort victims' ransoms and unlock their systems, according to McAfee, but the aim may have been disruption rather than extortion.
"It has been claimed that the two high-profile attacks may not have been successful due to the amount of money made," said Chief Scientist for McAfee, Raj Samani. 
"However, it is just as likely that the motivation for the attacks was disruption, in which both campaigns were incredibly effective.
"We now live in a world in which the motive behind ransomware goes beyond making money - welcome to the world of pseudo-ransomware."
RELATED STORIES
Healthcare accounted for 26% of security incidents in Q2 in 2017, with the health, public and education sectors making up more than 50% of worldwide incidents in 2016-17.
The most likely causes of breaches in the healthcare industry were accidental disclosures and human error, but attacks have been on the rise since 2016.
Vicent Weafer, Vice President for McAfee, commented: "Data breaches in healthcare highlight the value of sensitive personal information organisations in the sector possesses."
"They also reinforce the need for stronger corporate policies that work to ensure the safe handling of that information."
McAfee Labs counted that there were 311 disclosed security incidents in Q2, which is a 3% increase from Q1, whilst 78% of those incidents took place in the Americas.
Social media is also under threat – the Faceliker Trojan accounted for 8.9% of the quarter's 52 million newly detected malware samples.
Faceliker works by infecting a user's browser the hijacking their Facebook likes to promote content without the user's knowledge.
This then can earn money for the malicious parties by "making unknown apps or news articles appear more popular, accepted and legitimate," says Weafer.
"Unknown actors can covertly influence the way we perceive value and even truth. As long as there is profit in such methods, we should expect to see more schemes like this."