McLaren Group names new CIO, boosting the campaign for women in STEM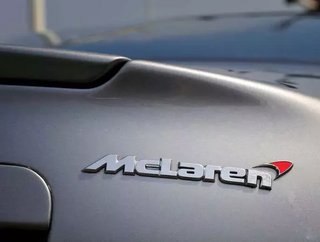 The McLaren Group has appointed New Zealander Karen McElhatton as its new Chief Information Officer (CIO). Previous to her latest appointment, McElhatt...
The McLaren Group has appointed New Zealander Karen McElhatton as its new Chief Information Officer (CIO).
Previous to her latest appointment, McElhatton led the IT operations for both Procter & Gamble and TJX International at global and regional levels, whilst more recently she worked as the Chief Digital Officer for JAB Luxury – the company that owns the Jimmy Choo brand.
"I'm looking forward to working with the excellent technology professionals we have at McLaren, and collaborating with our strategic partners to deliver the high-performance technology experiences our colleagues, customers and fans across the world expect from us," said McElhatton.
See also:
In her role as CIO, McElhatton will be responsible for overseeing McLaren's digital transformation initiatives across its core racing, applied technologies and automotive business units.
"McLaren puts technology and IT at the core of its operation as a force multiplier in a high-performance culture," said Jonathan Neale, Chief Operating Officer, McLaren Group. "The scope of Karen's role will ensure we are embracing and developing new and existing technologies while working with our partners and suppliers to ensure our IT discipline remains at a world-class level."
McLaren naming McElhatton as its new CIO provides a boost to the global campaign of raising the profile of women in STEM that seeks to widen the talent pool in tech. Her appointment is the latest challenge to the restricted gender inequality in a sector that is, and continued to be, male dominated.
According to research from non-profit organization Girls Who Code, there is still a lot of progress to be made on a global scale, with only 0.4% of women in the US pursuing degrees in STEM despite 74% showing an interest in these subjects in earlier education.
"If we continue to operate in the same way that we operate today we will continue to have the same challenges in recruiting talent," said Cheryl Goodman, Head of Corporate Communications, Sony Electronics, speaking exclusively to Business Chief.
"Where are the next engineers going to come from? It's a critical for global corporations to model what programmers look like. They are women, they do wear lipstick on occasion, they are more feminine, and its important that we model that, illustrate that, share that, and promote that because we know that if women and girls aren't exposed to the potential of what they can be, they simply will operate under what they've seen. That's my core belief."
Changing this culture on a global scale is no easy task, but in order to do so, the role of women in technology must be better encouraged, with figures like McElhatton set to act as key role models moving forward.
For more from Cheryl Goodman on women in STEM, make sure to check out the upcoming June issue of Business Chief.