Microsoft Azure: Microsoft's cloud computing platform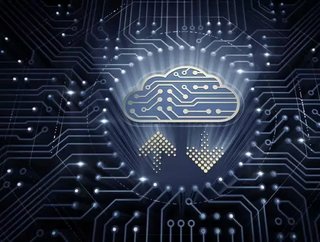 Microsoft Azure is Microsoft's cloud computing platform. What is Microsoft Azure? Having originally been announced in 2008, Azure was officially rel...
Microsoft Azure is Microsoft's cloud computing platform.
What is Microsoft Azure?
Having originally been announced in 2008, Azure was officially released in 2010 and offers a range of cloud services, such as compute, analytics, storage and networking.
The Azure platform helps businesses manage challenges and meet their organisational targets. It provides tools that support all industries such as e-commerce, finance and a range of Fortune 500 companies, as well as being compatible with open source technologies.
Azure offers four different types of cloud computing: infrastructure as a service (IaaS), platform as a service (PaaS), software as a service (PaaS) and serverless. Microsoft charges Azure on a pay-as-you-go basis, which means subscribers receive a bill each month that only charges them for the specific resources they used.
Microsoft provides five different types of customer support options for Azure. These are:
Basic

Developer

Standard

Professional Direct

Premier
What is Microsoft Azure used for?
Azure's use cases are quite diverse. Running virtual machines and containers in the cloud is a popular use for Microsoft Azure. These compute resources can host infrastructure components, like domain name servers (DNS), Windows Server services or third-party applications. 
Azure is also often used as a platform for hosting databases in the cloud. It offers serverless relational databases such as Azure SQL.
Why does it matter?
Azure doesn't have upfront costs. With its usage-based billing formula, it's an attractive option for enterprises transitioning from on-premise Windows services to the cloud. Through Azure, it allows technologies such as Windows Server, Active Directory and SharePoint to be eased through a blend of Azure and Office365. This will allow IT staff free time to focus on new projects, instead of wasting time on general upkeep.
 
SEE ALSO:
Products and services
Azure sorts its services into a range of different categories.
Compute 

Mobile 

Web

Storage

Analytics

Networking

Media and content delivery network

Integration

Identity

Internet of Things

DevOps

Development

Security

Artificial intelligence and machine learning

Containers

Databases

Migration

Management and governance 

Mixed reality

Blockchain

Intune
Getting Microsoft Azure
The Microsoft for Startups programme has pledged US$10,000 per month of Azure service credits for one year for a total of US$120,000. Microsoft has partnered with more than 200 startup accelerators in 47 countries. 
For individual developers interested in signing up, new registrants receive a $200 platform credit applicable towards any Azure service, with the exception of third-party offerings in the Azure Marketplace.
In Facts
90+ compliance offerings - the largest portfolio in the industry.
95% of Fortune 500 companies trust their business on Azure.
US$1bn investment annually in security to protect customers' data from cyberthreats. 
To learn more about Microsoft Azure, click here!