Microsoft Azure vs Google Cloud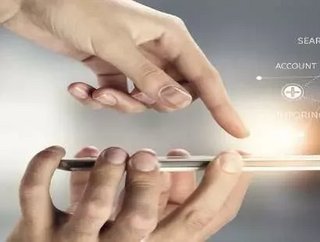 War of the tech giants...
There is a fierce competition for leadership in the public sector of cloud computing. The two way race between Microsoft Azure and Google Cloud has been a constant continuation of mapping out who does it best. Both maintain a commanding position among the cloud based organisations. 
Focusing on an overview of both tech giants, Microsoft is specifically capable in SaaS, whereas Google Cloud, with its growing innovation in the artificial intelligence sector, is positioned to create massive growth as the AI market continues to succeed. Azure offers an exceedingly strong cloud infrastructure. With growing enterprise organisations, this programme would fit your needs. Microsoft pride themselves in their enterprise background, knowing that it is a significant factor that sets them apart from the competition. Understanding the importance of interoperational services, Azure works hard to incorporate data centers and creates a 'hybrid cloud'; another significant standing-point for Microsoft. 
Although entering later in the game, Google Cloud is a versatile underdog in this metaphorically race. Harnessing their profound technical expertise into their industry-leading tools, Google Cloud focuses on deep learning and artificial intelligence, machine learning and data analytics. These each hold significant advantages over its competitors. 
Microsoft Azure pros and cons
Delving deeper into the world of Azure, we note that they started by essentially transferring their on-premises software - Sharepoint, Windows Server, Dynamics Active Directory, etc. - making the decision to repurpose them, making each process cloud suitable. Due to a large majority of enterprises using Windows and other Microsoft services, and their ability to tightly integrate each with various applications, Azure makes the most sense to use for these organisations. This only increases the rate of loyal customers to Microsoft. Alongside any pro, there is a con, and in Microsoft's case, Gartner reports on finding faults within their platform's imperfections. "While Microsoft Azure is an enterprise-ready platform, Gartner clients report that the service experience feels less enterprise-ready than they expected, given Microsoft's long history as an enterprise vendor.". 
Google Cloud pros and cons
Google Cloud holds a particularly strong offering that is a game changer in the race to be the top leading cloud server provider; offering Big Data, Analytics and Machine Learning. 
Gartner said that its "clients typically choose GCP as a secondary provider rather than a strategic provider, though GCP is increasingly chosen as a strategic alternative to AWS by customers whose businesses compete with Amazon, and that are more open-source-centric or DevOps-centric, and thus are less well-aligned to Microsoft Azure."