Microsoft debuts Cloud for Retail solution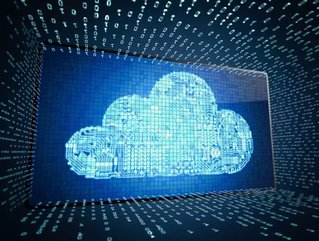 US technology giant Microsoft has revealed a new cloud solution tailored to the retail industry...
US technology giant Microsoft has revealed a new cloud solution tailored to the retail industry.
Retail has been one of the sectors hardest hit by the ongoing COVID-19 pandemic, with social distancing measures leading to store closures. It's also the already underway transition away from physical retail to ecommerce.
In , Shelley Bransten, Corporate Vice President, WW Retail & Consumer Goods Industry, said: "Globally, 50 percent of consumers have tried new brands. Consumers are also buying more online and gravitating toward contactless pickup of purchases. Retailers who invest in digital technology are showing themselves to be better equipped to deal with this shift and stay connected with existing customers while also attracting new ones."
Bouncing back from COVID-19
Microsoft's solution aims to address those concerns, with Cloud for Retail being said to offer capabilities around understanding customers, creating more intelligent supply chains and reimagining business models.
One of the ways that is achieved is through aggregating data sources spread out across the retail value chain, allowing companies a better end-to-end view of customer habits.
Continuing, Bransten said: "This retail-specific cloud service will center around driving accelerated time to value by unlocking the power of Microsoft Azure, Microsoft Power Platform, Microsoft 365, Microsoft Dynamics 365, and Microsoft Advertising. All brought together by a common data model and built on a platform of security and compliance. 
"Our rich partner ecosystem will extend the value of the platform with retail-specific solutions to address the industry's most urgent challenges, and future-proofing retail organizations to proactively be ready for what's next."
Industry vertical clouds
Cloud for Retail represents another foray into specific industry-targeted cloud solutions, after last year's launch of .
That solution packages similar capabilities for the healthcare industry, with solutions in areas such as patient engagement and health worker collaboration.