Microsoft launches Azure Space cloud, partners with SpaceX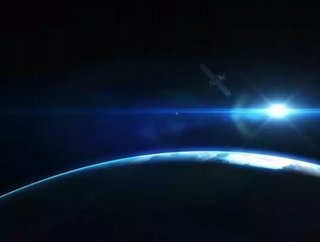 Microsoft has made its cloud platform Azure available to space organisations with its Azure Space offering...
Microsoft has made its cloud platform Azure available to space organisations with its offering.
The initiative aims to improve access to connectivity and compute in a space context, for instance simulating space missions and processing satellite data.
The company is also partnering with SpaceX's Starlink constellation, which is currently in the process of being built, in batches of 60 at a time. The aim is 30,000 satellites providing satellite internet access globally, with Microsoft's partnership providing satellite broadband connectivity to its Azure Modular Datacenters (MDCs), which offer access to cloud computing in challenging areas.
In , Tom Keane - Corporate Vice President, Azure Global, said: "Our approach is to supply a multi-orbit, multi-band, multi-vendor, cloud-enabled capability to bring comprehensive satellite connectivity solutions to meet the needs of our customers.
"Resilient satellite communications, coupled with Azure's ability to provide high performance computing, machine learning, and data analytics opens many new opportunities for both public- and private-sector organisations."
Microsoft's entrance into the industry is in line with its increasing accessibility thanks to the achieved by companies such as SpaceX. Of particular importance currently are networks of small satellites providing connectivity to remote regions, such as SpaceX's aforementioned offering, as well as OneWeb and others.
Accordingly, Microsoft is working with other satellite operators such as SES, which is Microsoft's official Medium Earth Orbit connectivity partner. JP Hemingway, CEO of SES Networks, said: "The alignment and integration of Azure with SES' global satellite and terrestrial network further enables the connected intelligent edge, even more so now with the ability to provide low-latency services and backup to those whose missions will benefit from the use of MDC."
In common with competitors such as Google and Amazon, cloud has become an ever more vital part of Microsoft's business, with Microsoft's Azure revenue in Q2 2020.
(Image: Microsoft)