Microsoft's campaign in US to expand cybersecurity workforce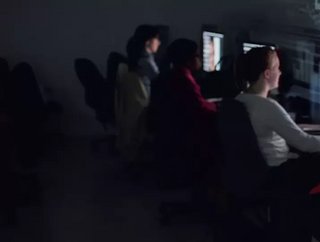 To address cybersecurity threats in the US, Microsoft has launched a national campaign to help skill and recruit into the cybersecurity workforce
This campaign with US community colleges aims to skill and recruit 250,000 people by 2025, representing half of the country's workforce shortage.
Some of these newly trained workers will land a job at Microsoft whereas the majority will work for tens of thousands of other employers across the country.
Following a year of unrelenting headlines about cyber attacks with criminal ransomware groups attacking businesses, schools, hospitals and other institutions, Microsoft is dedicated to creating a workforce that is equipped to manage these challenges.
Microsoft has also recently documented that these attacks are coming increasingly sophisticated and as a result have increased cybersecurity investments and broadened its efforts across the company.
The tech giant even committed $20 billion over five years to advance its security solutions and protect customers. Microsoft has also committed $150 million to help US government agencies upgrade protections, and expand its cybersecurity training partnerships.
Microsoft: utilising community colleges to train a much-needed cyber workforce
According to Microsoft, for almost every two cybersecurity jobs in the United States today, a third job is sitting empty because of a shortage of skilled people.
There is also 464,200 open jobs in the United States that require cybersecurity skills, accounting for 6% of open jobs in the country. Putting this into perspective, these findings show that more than one out of every 20 open jobs in America today is a job that requires cybersecurity skills.
To expand and strengthen the cybersecurity workforce, Microsoft has been working to develop a plan over the past months. Realising the sheer magnitude of the challenge, Microsoft realised the success of this campaign would require the country to marshal its most important resources.
This includes efforts from non-profit groups and companies across the tech sector as well as expanded work by the country's four-year colleges and universities.  
On top of the shortages within the cybersecurity sector in America, the industry is also notably lacking in diversity. Today 82.4% of the country's cybersecurity jobs are held by men and 80% are held by people who are white.
Dedicated to building a workforce that is both larger and more diverse, Microsoft believe community colleges are uniquely positioned to help the country achieve this.
The company's initial commitment to creating a new cybersecurity workforce will make the curriculum available free of charge to all of the nation's public community colleges. It will also provide training for new and existing faculty at 150 community colleges as well as scholarships and supplemental resources to 25,000 students.