Mimecast: Top Ten Cybersecurity Companies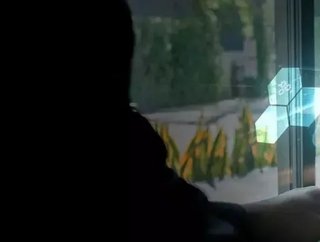 We take a look at Mimecast, a cybersecurity company that was featured in our comprehensive list of cybersecurity companies...
Business Overview:
Mimecast is an international cybersecurity corporation specializing in cloud-based email management for Microsoft Exchange and Microsoft Office 365, including security, archiving, and continuity services to protect business mail. Peter Bauer and Neil Murray founded the company in 2003 and have not looked back since. 
Building resilient communities is the core to who Mimecast is. The company's employees deliver cyber resilience every day to the organizations that Mimecast is privileged to call customers. As part of its commitment to global resilience, Mimecast has built a Resilience Together program to bring meaningful and sustained support to the global communities where we all live and work. Mimecast has offices set up in all corners of the world.
Mimecast was featured in our comprehensive list of the top ten cybersecurity companies, read the full list here and let us know if you agree.
Keep your emails safe:
All corporations have cybersecurity at heart, keeping employees safe from security threats is a must, how can Mimecast assist with this?
Mimecast's infamous Secure Email Gateway protects businesses and employees using any cloud or on-premises email platform. It defends against inbound spear-phishing, malware, spam and zero-day attacks by combining innovative applications and policies with multiple detection engines and intelligence feeds.
Your sensitive information, and of course, your business' reputation, is protected by outbound scanning of all emails to block threats and prevent malicious or unintentional loss of sensitive and also confidential information. Just have a think of how many business' reputations have been dented by cyber-attacks, even the recent Twitter hackings. 
For most people, inbound email-borne spear-phishing style attacks are the primary focus for security teams, but you need to understand that doesn't sufficiently protect an organization. It is important to recognize that internal-to-internal emails on top of outbound emails are regularly used to spread threats and spam. Always be wary of clicking on links in any email.
Mimecast's Internal Email Protect extends Mimecast's security controls to your organization's internally-generated emails providing 360 degrees of email protection. Mimecast's innovative DMARC Analyzer protects you by stopping direct domain spoofing, Mimecast Brand Exploit Protect neutralizes brand imitation on the internet.
Protect your data:
Mimecast Cloud Archive has set the industry bar very high for enterprise information archiving, helping to keep corporate knowledge available, protecting and preserving it, all while simplifying management and administration.
By aggregating data across multiple platforms, companies can gain long-term business insights and create a secure, digital corporate memory while reducing costs and risks for legal and compliance teams. In addition, a corporation's IT teams can reduce administrative overheads with streamlined management and simplified data recovery. Accessible anytime, anywhere. Twenty four hours a day, seven days a week.
Because it is delivered from a single, unified platform and administration console, integrated archiving and recovery it means less risk and stronger resiliency. Mimecast Sync and Recover provides simplified administration and streamlined recovery so that organizations can manage compliance archiving and data resiliency from a single Administration Console, without the need for dedicated backup and recovery solutions.
Detect threats:
Staying current with the strategies cyber attackers use can be very overwhelming due to new strategies and scams arising every day. Mimecast makes it easy for businesses to stay up to date with the latest threats and scams by giving them threat intelligence specific to their environment, letting them see how they have been targeted, what cyber threats have been blocked and why, how they compare with others, and what actions they can take to ensure protections are optimized.
Thanks to Mimecast's flexible and growing library of APIs, it can also easily be integrated with third-party tools to make your IT team and entire security ecosystem smarter.
Why Mimecast?:
Mimecast has made it their mission to mitigate the risks you face from email, and support you in reducing the cost and complexity of protecting yourself by moving this workload to the cloud. They live and breathe cloud technology and their upmost priority is keeping you and your company safe from ever developing cybersecurity threats. They developed their proprietary cloud architecture to offer you comprehensive email security, service continuity and archiving in a single subscription service. Their goal is to make it as easy as possible for you to protect your company and employees in today's fast-changing security and risk environment.
So now you know what they offer to clients if you are still not swayed on why Mimecast should be your cybersecurity partner of choice, read what their clients have to say here and how they are protecting companies all over the world.