Monad raises $17mn to build cybersecurity platform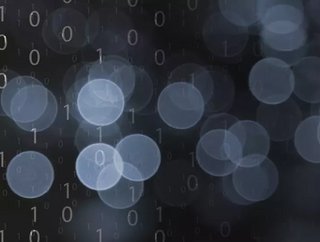 Cloud security start-up Monad has launched from stealth with $17 million in Series A funding led by Index Ventures
Monad offers a platform for extracting and connecting data from various security tools. After an organisation have extracted data from their security tools, Monad's Security Data Platform enables them to centralise the data within a data warehouse of choice. 
From there they can normalise and enrich the data so that security teams have the insight they need to secure their systems and data effectively.
With its platform, Monad makes these security insights readily available, accurate, comprehensive, and reproducible. The company also allows security operations teams to more completely utilise the full capabilities of their security toolsets based upon the actual status of their environment.
"Security is fundamentally a big data problem. Customers are often unable to access their security data in a streamlined manner that DevOps and cloud engineering teams need to build their apps quickly while also addressing their most pressing security and compliance challenges," said Christian Almenar, CEO and co-founder of Monad. 
"We founded Monad to solve this security data challenge and liberate customers' security data from siloed tools to make it accessible via any data warehouse of choice. We're excited to partner with such an experienced team of investors as we look to accelerate the use of our data security cloud platform and deliver it to companies of all sizes," he continued.
Combatting data management challenges with Monad
Led by Index Ventures, the Series A funding round brings Monad's total amount of investment raised to $19mn, this round was also backed by Sequoia Capital.
This round comes 12 months after the company's Sequoia-led seed round and Monad will use the investment to scale its development efforts for its security data cloud platform.
"There are more security tools than ever, but because of the complexity of the environments and the siloed nature of the different security tools, breaches continue to happen," said Carlos Gonzalez-Cadenas, partner at Index Ventures.
"Cybersecurity is fundamentally a data management challenge that Monad is poised to solve. Their cloud-native security data platform makes it easy to extract the data from the different security tools already adopted by organizations, integrate it into a clean, connected model and unlock its hidden value," he added.
Shaun Maguire, partner at Sequoia, will join the Monad board of directors along with Gonzalez-Cadenas, joining as board observer.