Net neutrality champion Tim Wu joins White House staff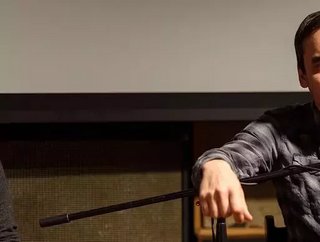 Joe Biden has added Columbia University professor Tim Wu, author of The Curse of Bigness: Antitrust in the New Gilded Age, to the National Economic Coun...
Big tech faces further challenges to its dominance of the sector following the appointment of net neutrality champion Tim Wu to the White House staff.
Wu, who wrote The Curse of Bigness: Antitrust in the New Gilded Age in 2018, has written extensively about the inequalities of economic concentration. He will join the US National Economic Council in Joe Biden's administration.
As an advocate of breaking up companies that achieve monopoly positions and undoing mergers, Wu will help Biden deliver an agenda that includes addressing market power.
Big tech's 'abuse of power'
White House spokeswoman Jen Psaki said, "The president has been clear… that he stands up to the abuse of power and that includes the abuse of power from big technology companies and their executives.
"Tim will help advance the president's agenda, which includes addressing the economic and social challenges posed by the growing power of tech platforms, promoting competition and addressing monopoly and market power issues."
Who's Wu?
Tim Wu is a professor of law at Columbia University. He is best known for coining the phrase 'network neutrality' and for being a leading advocate for an antitrust lawsuit directed at the breakup of Facebook.
His books include Who Controls the Internet? Illustrations of a Borderless World; The Master Switch: The Rise and Fall of Information Empires; The Attention Merchants: The Epic Scramble to Get Inside Our Heads and The Curse of Bigness: Antitrust in the New Golden Age.
Wu has previously run for the Democratic nomination for Lieutenant Governor of New York, and was appointed to the Office of New York State Attorney General Eric Schneiderman. On March 5 2021 Wu confirmed he would join Biden's National Economic Council as a special assistant to the president for technology and competition policy.